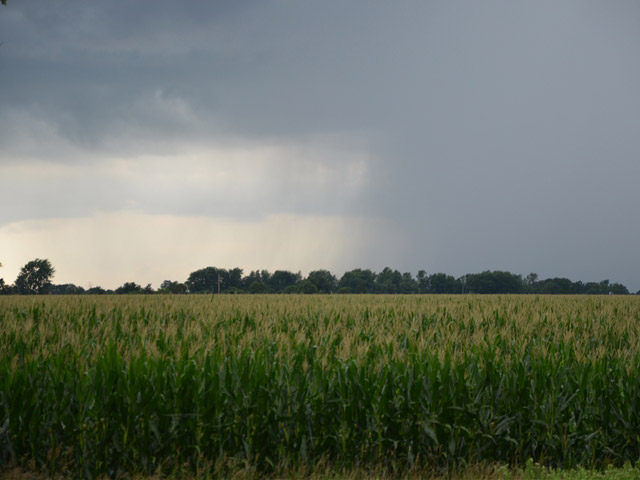 The trade will closely watch weather in the days ahead, and Jim Bower of Bower Trading says his firm's meteorologist advises keeping tabs on two major trends.
First, the eastern and western regions of the Corn Belt face separate weather conditions heading into planting season, which could impact crop health. For the eastern region, the news is positive.

"What he's kind of suggesting to me right now is Jim, pay attention to what's going on in the eastern part of the Corn Belt where it's been relatively cool, relatively damp," explains Jim Bower on the "AgDay" Agribusiness Update. "[It] probably will return to somewhat more of a normal type situation as we go through spring and early summer."
On the other hand, if dry conditions persist in the western and northwestern growing regions of the Corn Belt, producers could face challenges.
"Take Montana, Wyoming, Idaho, North Dakota, South Dakota, Minnesota, Wisconsin, northern Iowa and part of northern Nebraska. That area, which has been kind of leaning warmer and drier all fall, all through the winter, has been leaning that way," Bower continues. "If that continues on into spring and summer, that could spell some potential [issues] for the crops that are grown in that region, particularly in that northwest Corn Belt. It goes all the way into that southern Canadian prairie, which also has been very unusual for this time of year."
El Niño And Asia. Second, Bower advises farmers monitor the potential buildup of an El Niño effect.
"[It] could affect the Asian markets all the way from the Philippines, which have been quite dry, all the way down through Malaysia, Indonesia, possibly even Australia over the next six months to a year," he notes. "[It's] something you'll have to watch from an international standpoint, particularly if you're a rice trader and/or a wheat or corn producer."