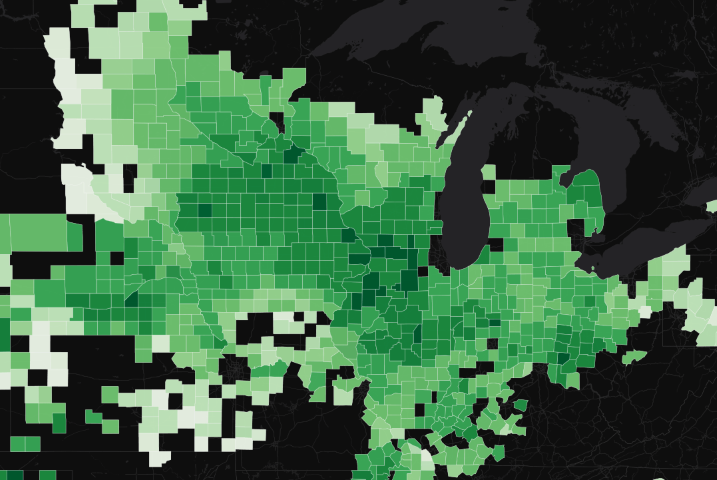 TellusLabs, an agtech startup company that specializes in satellite imagery analysis, came within 1% of predicting corn and soybean yields last September. This year, the company is challenging itself to raise the bar by making predictions significantly earlier in the crop season.
In fact, TellusLabs' agricultural intelligence product, Kernel, is ready to make its first yield predictions for the 2017 season: 166.2 bu. per acre in corn, and 49.5 bu. per acre in soybeans.
Co-founder and chief science officer Mark Friedl says the company's analytical abilities come from machine learning and by absorbing large amounts of data, including a daily sweep of satellite plant health imagery, meteorological data and "ground data" such as USDA progress reports. By completing test runs against 16 years of historical data, TellusLabs continues to fine-tune its models.
"Back-testing is important, but the real question is how well we do in the real world," he adds.
But to be clear – these estimates will shift as the season unfolds, Friedl says.
"It is important to stress that it is still early in the season for corn and soybean growth, with several weeks remaining before grain fill commences," he says. "There's still substantial uncertainty with what's going to happen in the next several months."
To that end, Friedl says TellusLabs keeps the ship steered in the right direction by reviewing fresh satellite data daily. The company hopes to offer additional analysis for wheat later this year, and expand into other geographies such as China and Europe by as early as 2018. The company also recently completed South American crop forecasts earlier this spring.
For additional information, visit www.telluslabs.com/.