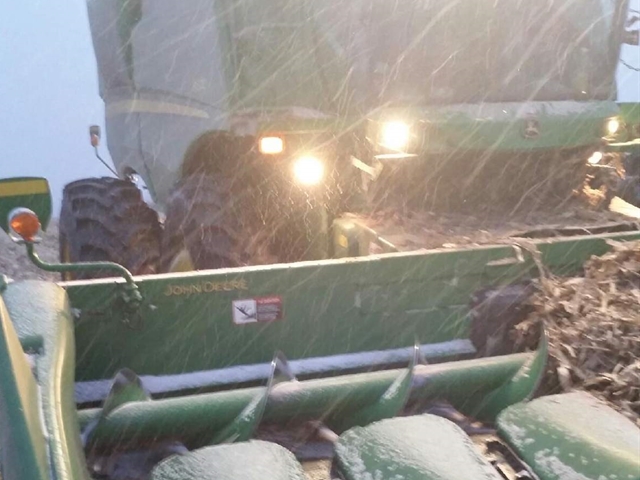 Corn slumped for a fourth day to reach the lowest level in more than a week as farmers in the U.S. accelerated harvesting of a record crop.
The contract for March delivery lost as much as 0.8 percent to $3.8175 a bushel on the Chicago Board of Trade, the lowest price since Nov. 11, and was at $3.83 by 11:37 a.m. in Singapore. Futures are headed for a fourth straight drop, the longest run since Sept. 23, when it capped a five-day retreat.
About 89 percent of corn in the main U.S. growing areas was harvested as of Nov. 16, ahead of the average pace in the previous five years, U.S. Department of Agriculture data show. The agency expects U.S. farmers to produce 14.407 billion bushels, an all-time high. While snow cover remains widespread across the Midwest, stalling harvesting, temperatures should warm by the weekend and help melt snow in central and southern areas, MDA Weather Services said in a report yesterday.
"Weather forecasters expect warmer and drier conditions next week, which should allow farmers to return to the fields," Commonwealth Bank of Australia said in an e-mailed note today.
Soybeans for January delivery declined 0.5 percent to $10.1825 a bushel. Wheat for delivery in March fell 0.5 percent to $5.4825 a bushel, dropping for a third day.