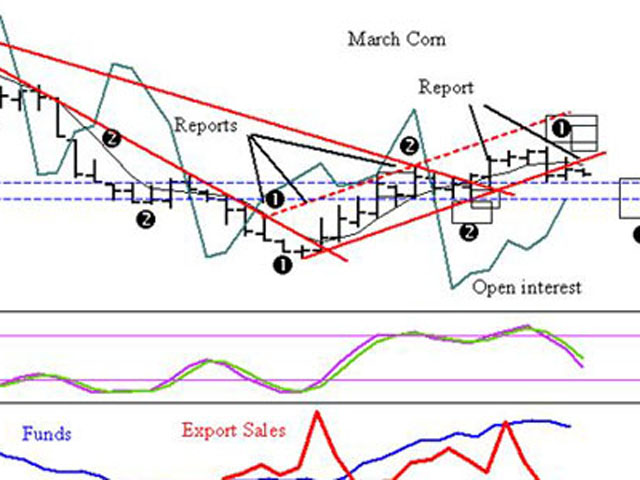 Pro Farmer Senior Market Analyst Rich Posson says corn futures likely posted a Level 1 business cycle top two weeks ago, which was the earlier allowed in the cycle. A final swing up is allowed for a top due no later than this month, but current indications are the trend is down into a related bottom due next month.
In the March corn futures chart below, Posson uses technical indicators such as stochastic, moving averages, trendlines as well as his business-cycle analysis: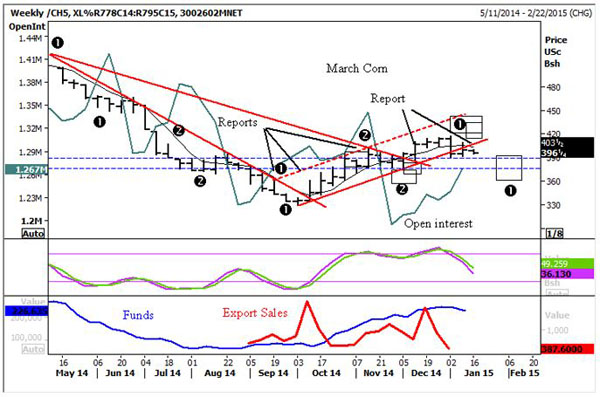 Once a week, Pro Farmer VIP Members have access to Pro Farmer's Tech Talk, compiled by Posson, who is a certified market technician. Click here to learn more about the service and click here to become a Pro Farmer Member.