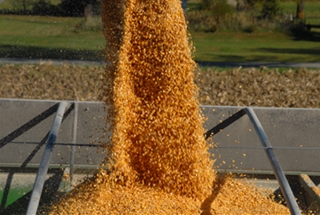 Syngenta now faces class actions over its genetically modified Agrisure Viptera corn.
Syngenta's MIR 162 corn continues to cause legal problems for the seed company.
On Friday, it was sued in a class action lawsuit filed on behalf of American corn farmers over its failure to obtain import approval from China for its MIR 162 corn, which has been genetically modified to be more resistant to insects. The corn, also known as Agrisure Viptera, was approved by the U.S. in 2010.
But in 2013, China refused to accept American corn with the MIR 162 trait, rejecting imports and causing turmoil in the commodity markets.
"Syngenta must be held accountable for its blatant misrepresentations to U.S. corn farmers. By promoting and marketing a genetically-modified corn seed before the seed had received import approval from China, Syngenta placed its own profit margins over corn farmers' livelihoods," said James Pizzirusso, a partner with the Hausfeld law firm in Washington, D.C. "Syngenta's decision has been economically devastating to U.S. corn farmers, causing losses of over one billion dollars."
This represents the third batch of litigation for Syngenta regarding the MIR 162 corn. In September, Cargill filed its own lawsuit, arguing that Syngenta caused more than $90 million in losses to Cargill over the rejected corn. Trans Coastal Supply Co., which exports feed for livestock, also sued Syngenta, blaming the company for $41 million in losses over the GMO seed.
Syngenta responded to the news with a written statement, saying it " believes that the lawsuits are without merit and strongly upholds the right of growers to have access to approved new technologies that can increase both their productivity and their profitability." It added that it "commercialized the trait in full compliance with regulatory and legal requirements,"  "obtained import approval from major corn importing countries," and "has been fully transparent in commercializing the trait over the last four years."
The company also said that usage of the Agrisure Viptera corn during that time "has demonstrated major benefits for growers, preventing significant yield and grain quality losses resulting from damage by a broad spectrum of lepidopteran pests."