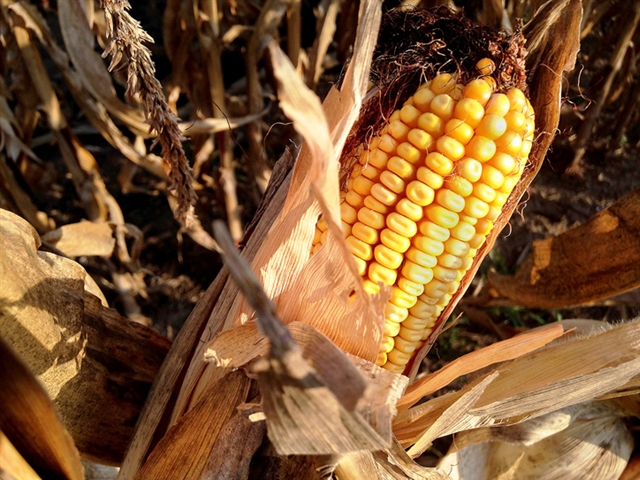 A federal report says rain in some parts of Nebraska last week slowed progress on the state's harvest.
The U.S. Department of Agriculture report says the corn harvest still trailed the average by Sunday's date. The USDA says 40 percent of the corn had been harvested, compared with 52 percent last year and the average of 59 percent by the date.
The soybean harvest was 87 percent finished, near the average of 89 percent by the date. Last year the figure was 92 percent.
The USDA says 94 percent of the winter wheat had emerged, compared with 87 percent for the five-year average.
Alfalfa hay fourth cutting was 95 percent complete, compared with the 96 percent average by the date.