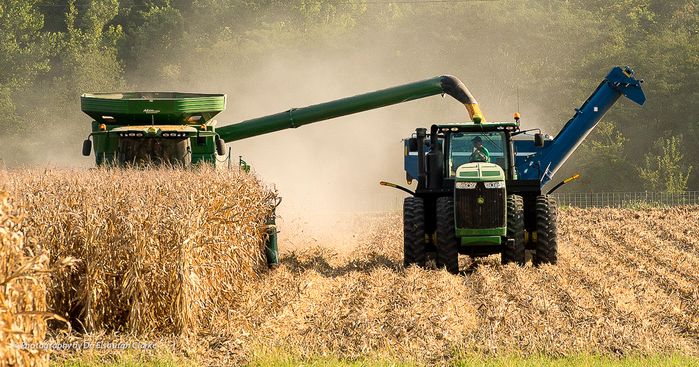 In the latest USDA crop production report, October corn yields were raised 1.9 bushels per acre from the September forecast. The government agency is expecting King Corn to yield 171.8 bushels per acre, a decrease of 2.8 bushels from last year.

When the report was released last week showing the increase, many producers thought the price of corn would plummet, but instead corn ended in the green.

Looking at this situation historically, Brian Basting, commodity research analyst with Advance Trading, Inc., there is "mixed news."

"In years since 2000, we've seen the October yield surpass the September yield—eight times that's happened—five times subsequently in November that yield has gotten higher," he told U.S. Farm Report host Tyne Morgan. "Big crops get bigger."

He said when it comes to it, soybeans have a stronger export demand than corn, mostly because of competition from Brazil.

"Corn is kind of a tagalong at this point—I think a bigger yield will probably weigh on the corn market," he said.  
As for the green the corn market experienced, Naomi Blohm, senior market advisor at Stewart-Peterson, said this could be a technical sign of a bottom.

"That corn market is definitely the follower and the soybeans are the leader—thank goodness soybeans had such a friendly report because otherwise that report for corn was totally bearish, absolutely bearish," she said.
Since South America grows half of the world's soybeans, she said U.S. producers are going to be closely watching planting progress and South American weather over the next several weeks.
Hear their full thoughts on the USDA crop production report on U.S. Farm Report above.