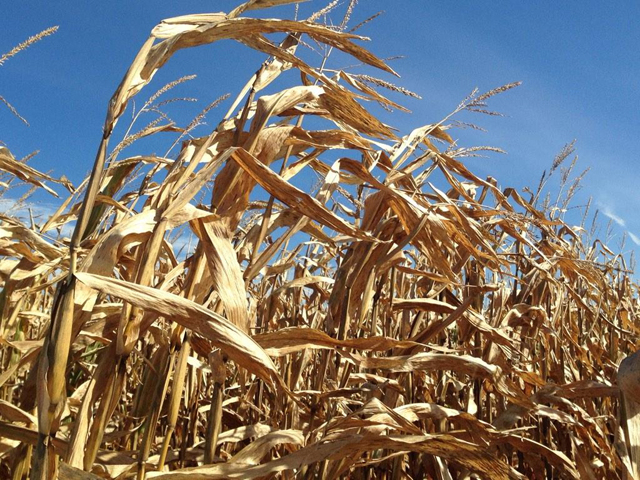 Corn held an increase as investors weighed the outlook for supply after the U.S. government unexpectedly lowered its domestic production forecast, while farmers in the world's top grower accelerated harvesting.
The contract for December delivery was at $3.6975 a bushel on the Chicago Board of Trade from $3.6925 yesterday, when prices jumped as much as 3.1 percent, the most since Oct. 29, after the Department of Agriculture trimmed the crop estimate by 0.5 percent and said stockpiles at the end of 2014-2015 will be 3.5 percent smaller than predicted in October.
Output will total 14.407 billion bushels, the USDA said. That compares with last month's estimate of 14.475 billion and 14.556 billion expected by analysts in a Bloomberg survey. Yields will still be higher than a year earlier and growers are set to gather a record crop of which 80 percent was collected as of Nov. 9 from 65 percent a week earlier, according to the USDA.
"Futures rallied a little after the USDA lowered its U.S. corn yield forecast," Commonwealth Bank of Australia wrote in an e-mailed note today. "Observers view the change as being too small to alter a well-supplied view of the world."
Domestic corn reserves on Aug. 31, 2015, will total 2.008 billion bushels, down from 2.081 billion forecast in October, the USDA said. Analysts surveyed by Bloomberg were expecting 2.164 billion, on average.
Soybeans for January delivery traded at $10.2525 a bushel from $10.2575 yesterday. Wheat for delivery in December was 0.1 percent higher at $5.1775 a bushel.