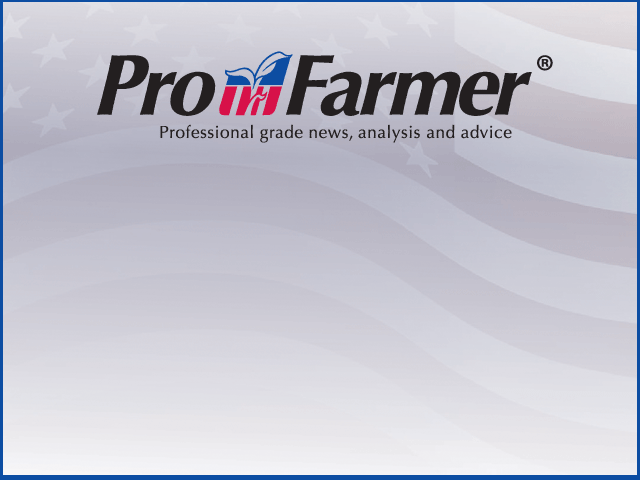 Pro Farmer Senior Market Analyst Rich Posson notes that corn staged a last-minute rally last week, but is now overbought and due for a downward price correction as early as next week into mid-December. "Open interest rose during the recent rally suggesting net new longs were created. This was constructive bullish action and funds added to their long positions. Nevertheless, the market is overbought/overvalued relative the Level 2 trend of supply and demand," he says.
In the chart below, Posson uses technical indicators such as stochastic, moving averages, trendlines as well as his business-cycle analysis: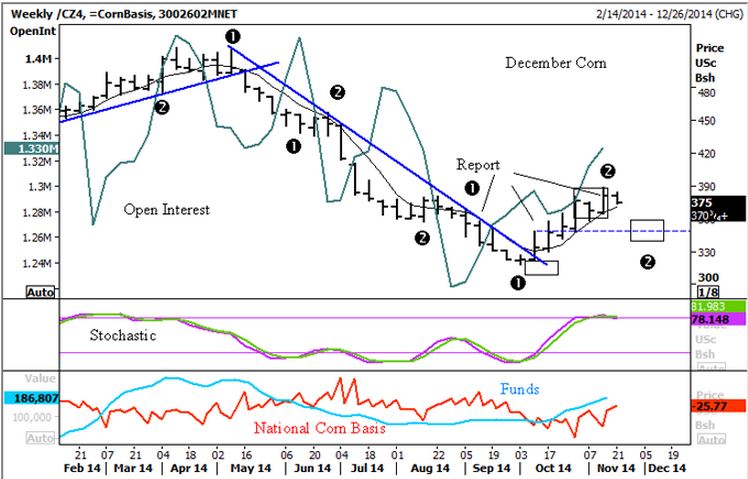 Once a week, Pro Farmer VIP Members have access to Pro Farmer's Tech Talk, compiled by Posson, who is a certified market technician. Click here to learn more about the service and click here to become a Pro Farmer Member.