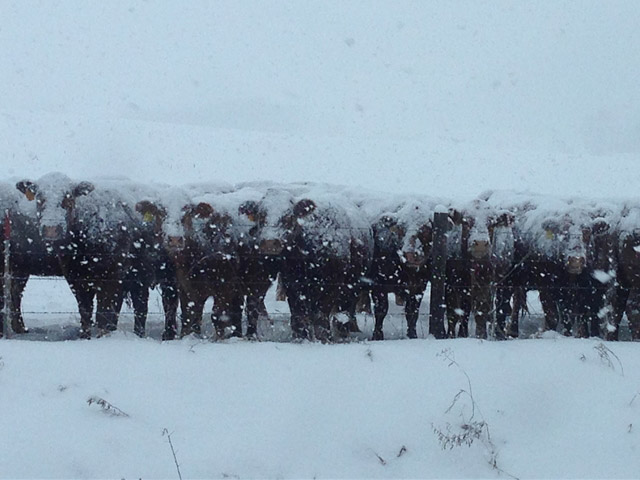 Corn futures rose for a fourth day on speculation that a winter blast in the U.S. will boost demand for animal feed. Wheat fell after reaching a 10-week high yesterday.
Corn for December delivery advanced 0.8 percent to $3.8075 a bushel at 5:06 a.m. on the Chicago Board of Trade. Futures jumped to $3.85 yesterday, the highest price since July 18. Wheat for delivery in March dropped 0.5 percent to $5.4525 a bushel after climbing to $5.49 yesterday, the highest since Sept. 3.
An arctic air mass will bring temperatures as much as 40 degrees Fahrenheit (4 degrees Celsius) below normal in the northern and central U.S. this week, according to the National Weather Service. Animals will need to use more energy to stay warm, prompting ranchers to increase feed stocks typically made of corn and soybean meal.
"With talk of very cold temperatures coming to the plains, and winter wheat just about fully planted now, wheat was very strong last night and that has lent support to corn prices," Dave Norris, an independent grain broker in Harrogate, England, said by phone.
Corn is up 3.6 percent this week after the Department of Agriculture lowered its estimate for the U.S. crop by 0.5 percent to 14.407 billion bushels. Stockpiles will be 3.5 percent smaller than the October forecast, it said on Nov. 10.
Soybeans for delivery in January gained 0.1 percent to $10.49 a bushel, set for a 1.2 percent increase this week.