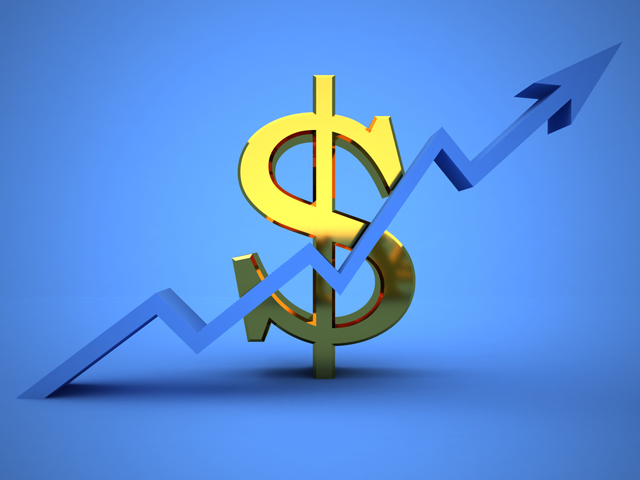 Corn extended a rally to a one-year high and soybeans climbed after the U.S. government cut its forecasts for domestic inventories before this year's harvest and boosted the outlook for global demand.
Corn stockpiles at 1,779 billion bushels were 5.2 percent less than forecast in June, and soybean supplies were slashed 23 percent, Department of Agriculture data showed Friday. The latest estimates trailed projections by analysts. The U.S. is the world's top producer of the crops.
Farmers struggled with soaked fields after Illinois, Indiana and Ohio had the wettest month of June ever. World corn demand this year will be 982.5 million metric tons, up 3.1 percent from the June estimate, the USDA said. The agency also boosted its estimate for global soybean consumption.
"The market is looking at continued rain in the eastern Midwest, which will increase the problems for crops already saturated with too much water," Ted Seifried, the chief market strategist at Zaner Group LLC in Chicago, said in a telephone interview. The corn crop "is getting smaller, and we will see that in next month's updates from the USDA."
Corn futures for September delivery climbed 1.8 percent to $4.365 a bushel at 12:13 p.m. on the Chicago Board of Trade. Earlier, the price reached $4.3925, the highest for a most- active contract since June 30.
Soybean futures for November delivery rose 1 percent to $10.2625 a bushel.
"The increase in world corn demand this year is the most compelling story," Steve Nicholson, a vice president of food and agriculture research at Rabo AgriFinance Inc. in St. Louis, said in a telephone interview. "The USDA is sending a signal that global demand is strong and will increase next year.
Smaller corn inventories may boost costs for meat producers such as Smithfield Foods Inc. and Tyson Foods Inc. The grain used in livestock feed is their biggest expense. In June, futures jumped 20 percent, the most since July 2012.
Wheat prices also gained in Chicago.