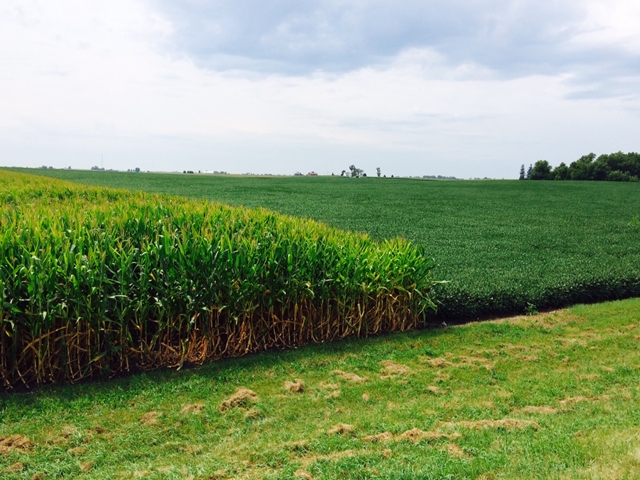 The country's corn and soybean farmers have overwhelmingly chosen ARC as their farm bill safety net through 2018.
According to numbers released Monday by the USDA, more than 1.76 million producers elected either ARC (Agricultural Risk Coverage) or Price Loss Coverage (PLC) for their base acres, a decision they were required to make by April 7.
Under these new programs, producers will receive payments if commodity prices or crop revenues drop below certain levels, which can vary by crop and region. And, as expected, there were some regional splits in the numbers, with Midwestern growers generally opting for ARC as Southern producers chose PLC.
Here's how things turned out for key commodity crops in terms of acres:
Corn: 93% ARC-CO; 7% PLC.
Soybeans: 97% ARC-CO; 3% PLC.
Wheat: 56% ARC-CO; 42% PLC; and 2% ARC-Individual Coverage.
Grain sorghum: 66% ARC-CO, 33% PLC.
Canola: 2% ARC-CO; 1% ARC-Individual Coverage; and 97% PLC.
Peanuts: 100% PLC.
Medium-grain rice: 4% ARC-CO; 96% chose PLC
Long-grain rice: 100% PLC.
Overall, it adds up to nearly 260 million acres of farmland covered under the ARC/PLC programs. Farmers must now formally enroll in the program between June 17 and Sept. 30.
What program will turn out to be the better bet, either for farmers or the government? It remains to be seen. "Once the final 2014 yields come out, we will have a better feel on final payments," said Paul Neiffer, an accountant with CliftonLarsonAllen. 
But, given where crop prices are, it seems certain that Midwestern corn and soybean producers will receive a payment for the 2014 crop. "We're almost coming up to the end of the marketing year," Neiffer told AgWeb in an interview Monday. "Unless prices really rally, they're looking at a full payment. For a lot of these farmers, it's $70 to $80 per acre. That's the difference between losing some money and making some money."
Farmers are also likely to see a payment in 2015. 
How do you feel about your ARC/PLC choice? Let us know in the comments.