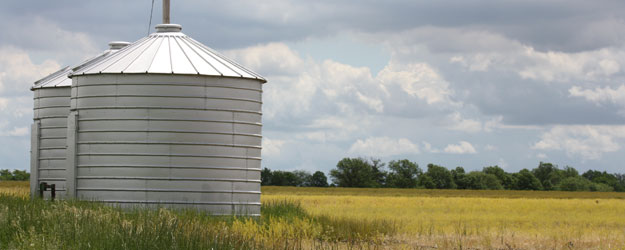 Barring an unexpected negative weather event, on-farm corn storage for you and your neighbors will fill up quickly this fall. Understandably, that sounds like a scary marketing outlook, says Matt Roberts, associate professor of ag economics at The Ohio State University. 

"We're going to see dump charges. We're going to see real weak basis off the combine, and that means bins are going to be full," Roberts tells AgriTalk radio host Mike Adams. "People are going to see taking it to the elevator as a last resort off the combine, that's only going to be what's done if they have no other good options."

It turns out big harvests generally follow the crop story line that has played out this year. Over the past couple of decades, cooler conditions in the northern Corn Belt along with some soggy fields and a bit of a late start have combined to produce big yields.

"Historically, this is the kind of weather we tend to see," Roberts explains. "We see great Julys, a little bit cool in Iowa, in Illinois, in Indiana, and those overwhelm any shortfalls that you might see out of Minnesota or the Dakotas. I think that's the way we've set up."

Given anticipated big carries, he thinks hedge-to-arrive (HTA) contracts will be "superior to any other marketing product." In soybeans, production expectations are developing, Roberts adds. As analysts wait, they are weighing how much extra crop China can pick up.