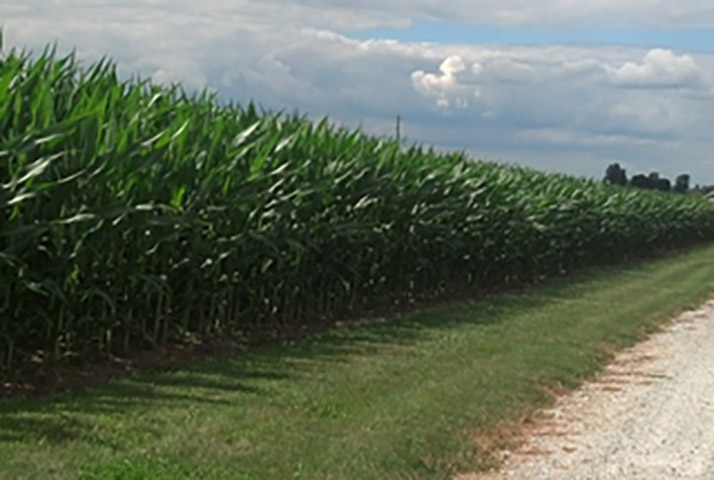 Corn futures rose, heading for the longest rally in eight months, as demand climbed for shipments from the U.S., the world's top exporter. Wheat tumbled the most in two weeks on ample global supplies.
In the week ended Oct. 2, U.S. export sales of corn jumped 23 percent from a week earlier, and grain shipments jumped 37% from a year earlier, government data show. The domestic crop was 17 percent harvested on Oct. 5, down from 32 percent in the previous five years.
"Exports improved and may be giving the market a boost," Alan Brugler, the president of Brugler Marketing & Management in Omaha, Nebraska, said in a telephone interview. "Farmers are focused on cutting soybeans before corn, so there is not much new-crop supply coming to market yet."
Corn futures for December delivery rose 0.7 percent to $3.4575 a bushel at 12:26 p.m. on the Chicago Board of Trade. The price climbed for the seventh straight session, the longest rally since Jan. 16.
Farmers in the U.S. will harvest a record 14.54 billion bushels after rain and cool weather boosted yields, according to a Bloomberg survey. That's higher than the government forecast last month of 14.395 billion bushels. Through yesterday, the price dropped 19 percent this year.
Wheat futures for December delivery fell 2.4 percent to $4.9575 a bushel. A close at that price would mark the biggest drop for a most-active contract since Sept. 19.
Today, the United Nations Food & Agriculture Organization boosted its forecast for global production 718.5 million tons from 716.5 million last month.
In the week ended Oct. 2, U.S. export sales tumbled 50 percent from a week earlier, government data showed today.
Soybean futures for November delivery climbed 0.7 percent to $9.4175 a bushel.