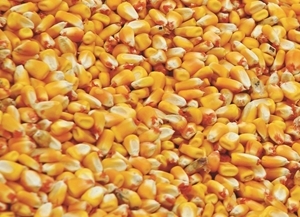 The 200 pesos ($24) that truck driver Hector Jofre usually carries to bribe gang members or shanty dwellers for access to Argentina's biggest grain port did no good one night in April.
Six youths in a pickup climbed on the back of the rig when Jofre slowed near a railroad track. They opened hatches that spilled 10 metric tons of corn onto 100 meters of road and swept up as much as they could. Jofre says it took three more deliveries without pay to compensate his employer for the loss.
"It used to happen once a month," said Jofre, 31. "Now it's every day. Truckers are getting spooked."
Truck drivers in Argentina, the world's third-largest exporter of corn and soybeans, say theft and extortion are on the rise at the main port, Rosario. While police have pledged to step up security, escalating crime has boosted shipping fees and compounded delays at terminals, threatening the country's biggest source of dollar income at a time when Argentina's debt crisis has sent central bank reserves near an eight-year low.
As grain supplies arrive from a harvest that is almost complete, thieves are targeting cargo, fuel and personal belongings on trucks headed into Rosario, where increasing drug trafficking led to a doubling of the murder rate in three years. The river city handles 80 percent of agricultural exports, and is known as Argentina's Chicago--the deadliest municipality in the U.S.--for its link with commodities and crime.
Jeopardizing Profit
While data on agricultural crime isn't available, police and port authorities interviewed by Bloomberg News say incidents are on the rise, affecting deliveries to grain handlers including Cargill Inc. and Archer-Daniels Midland Co. Even railway owner Belgrano Cargas & Logistica SA added security after convoys were looted in the province of Santa Fe, which includes Rosario.
"The federal and provincial governments need to get a grip on the situation," said Ernesto Ambrosetti, chief economist at the Rural Society, the largest farming group. "It isn't just jeopardizing public safety, but also the ability of the nation's agricultural industry to operate profitably."
Government and police officials pledged to step up security near Rosario's 28 export terminals after meeting with drivers on Aug. 6, the Federation of Argentine Truck Drivers, which represents about 6,000 drivers, said in a statement. After receiving the assurances, the union said it canceled a planned strike to protest the crime wave.
Rising Costs
Fernando Sostre, a spokesman for the Argentine Federal Police, declined to comment when contacted by telephone in Buenos Aires. Damian Umansky, a spokesman for Santa Fe Governor Antonio Bonfatti didn't respond to two voice-mail messages seeking comment, and the provincial police office in Rosario didn't respond to six telephone calls seeking comment.
Theft losses and demands from truckers for more pay to deliver in danger zones has sent grain-shipping costs surging, Ambrosetti said by telephone from Buenos Aires.
For a typical 400-kilometer (248-mile) journey to Rosario, the freight rate for grain is up 35 percent in the past year to 325.30 pesos a ton, Interior & Transport Ministry data show. That compares with an increase of 27 percent to 287.35 pesos for other goods. Based on an average load of 29 tons, the difference is about $133 per truckload. Corn futures on the Chicago Board of Trade are up 0.2 percent this month, set for the first monthly gain since April.
Grain-Strewn Road
Massimo Macchiavello, a spokesman for Minneapolis-based Cargill in Buenos Aires, declined to comment on the violence and its costs. Mark Klein, a Cargill spokesman in Minneapolis, deferred questions to Macchiavello. Victor Camargo, a spokesman for Decatur, Illinois-based ADM, declined to comment on whether the company is paying higher prices. He said the company's security is handled by a third-party firm that's monitoring the situation. Jackie Anderson, a spokeswoman for ADM in Decatur, didn't provide a comment.
"Theft has risen to such a level that it's now normal to see grains and oilseeds strewn over the roads to terminals," said Alfredo Sese, the technical secretary for the transport and infrastructure commission at the Rosario Exchange, the nation's largest grain bourse. "That wasn't the case a couple of years ago."
Trains are being targeted, according to Belgrano Cargas, the Buenos Aires-based rail operator that doubled security following attempts to steal crop cargoes. A Rosario-bound freight train carrying 2,730 tons of soybeans valued at about $550,000 was looted May 19 after it was derailed by an object left on the tracks, Belgrano spokesman Gonzalo Sanchez Sorondo said. The attack took place in a poor area of the provincial capital, Santa Fe, about 145 kilometers north of Rosario.
Debt Default
The thefts are compounding delays and costs for shipments already being held up by the government's effort to curb drug trafficking with more terminal inspections, said Guillermo Wade, manager of the Port and Maritime Chamber in Rosario. Keeping a loaded ship docked for four days until inspectors conduct searches can cost an extra $100,000, he said.
For President Cristina Fernandez de Kirchner, Rosario is more than a public security concern. Crop exports generated $23.2 billion last year, the nation's biggest source of dollars, Association of Grain Exporters data show. The industry estimates grain accounted for 37 percent of all the country's shipments.
Last month, Argentina defaulted for the second time in 13 years after failing to reach an agreement with holders of government debt. A U.S. court ordered the nation to pay investors in full when it makes payments on restructured bonds.
'Monkey' Lookouts
Gang activity has expanded in Rosario, including Los Monos, or The Monkeys, which employ youths to climb trees and act as lookouts, said Enrique Font, a criminologist at National University of Rosario.
In March, police uncovered a network of tunnels that appeared to connect to a house used by Claudio "The Bird" Cantero, the former head of Los Monos who was shot dead outside a discotheque in May 2013, according to prosecutors at the scene. The tunnels, which run under an empty lot, had ventilation shafts, humidity-proof brick walls and tiled floors.
"This shows the operational capacity and funds at their disposal," Carolina Herrera, Rosario's public prosecutor, said during an inspection as a digger unearthed further tunnels found by sniffer dogs.
Following 80 raids that led to 40 arrests and the seizure of drugs, weapons and money in April, about 2,000 federal officers remain in Rosario to bolster security, said Jorge Capitanich, who heads President Fernandez's cabinet of ministers.
Deadliest City
Homicides in greater Rosario jumped to 264 last year from 124 in 2010, according to official statistics compiled by the University of Rosario. Chicago had 415 murders last year, making it the deadliest city in the U.S. Rosario's homicide rate of 22 per 100,000 in 2012 was quadruple the rate in Buenos Aires at 5.5 per 100,000, according to Supreme Court data.
Jofre, the Rosario trucker, said that while security has improved at the spot where he was robbed, the thieves have simply moved to locations nearby.
"I haven't been robbed again, thank god," he said. "But I know a guy who did four trips to Rosario and was robbed four times. I don't know if that's bad luck or what to call it. He doesn't go to Rosario anymore."