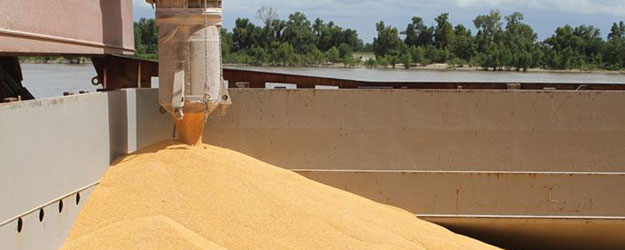 It was a solid week of trade in the grains as process steadily rose higher as the week progressed. The corn market rallied over $.10 higher for the week, while old crop soybeans had gains of nearly $.50 by Friday's close. Even the pathetic wheat market shook off a poor midsession performance on Friday to scratch out an over $.20 gain for the week.

Most of this week's attention was on demand. Corn demand was exceptional for a second straight week as it followed up sales from last week of over 72 million bushels, with this week's tally of 67 million bushels. This pushed year to date commitments to 98% of the USDA forecast and the highest YTD total in six years. This combined with a strong ethanol production pace, has the trade expecting the USDA to cut its expected carryover estimate by 25-50 million bushels in Monday's Supply and Demand Report.

Adding to this week's strength was a strong cash basis in many locations including the gulf, as frigid Midwest weather conditions has all but stymied cash grain movement. As the weather improves, the physical pipeline should begin to fill and the cash market will soften. If the last two years are any indication, producers should be looking to reward this early month positive price action with temporary or long term sales. In the past two years, new crop corn values have slipped by an average of 7% from the first week of February into the USDA Outlook Meeting at the end of the month.

A similar move this year would argue for a late February low of $4.28 basis December 14 corn futures. Producers should look to hedge new crop corn production near term with a risk above the $4.65-$4.69 resistance or can look to the short dated options as an alternative. Ultimately weather will be the driving force to where corn prices go, but producers may be more comfortable being hedged than not hedged over the next 30 days.
(Click to view larger image)