This information is provided by Archer Financial Services, Inc., 800-933-3996.
It was a mixed week at the Chicago Board of Trade, as corn values slipped 4-12 cents while soybeans saw their prices rise 15-23 cents. Wheat values were off around 15 cents for the week.
The trade continues to be confined in a relatively tight range as solid fundamentals that affect the grains are scarce. Grain values collapsed on Wednesday as more concerns developed regarding the European debt situation. While soybeans were able to erase these losses later in the week, the corn market struggles in the face of a continuing bleak export picture. An export announcement on Friday morning that Japan had purchased just over 8 million bushels of corn for 2012-2013 delivery, was the first evidence that we have seen in a while that corn values have reached a level that interests corn importers. There will need to be further evidence of growing demand for grain prices to confirm a bottom, but this is a good start. 
There have been reports of very scarce cash corn in the country due to strong domestic usage and tepid farmer movement. This situation may have to be rectified after the first of the year with stronger cash prices. This may present an opportunity for producers to move some of their cash inventory, while looking to replace that inventory on the Board with call options. 
Option volatilities are as low as they have been in some time. We will look to replace previous cash sales with outright call option purchases.  As option volatilities rise in tandem with an expected price recovery in corn leading up to the Jan. 12 Production Report, we will look to offset some or all of that initial call option investment with the sale of out of the money calls. 
The grain markets have already entered their sleepy holiday trade, but look for them to wake up as the calendar flips over.
(click the charts below to enlarge)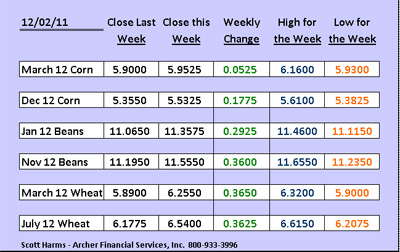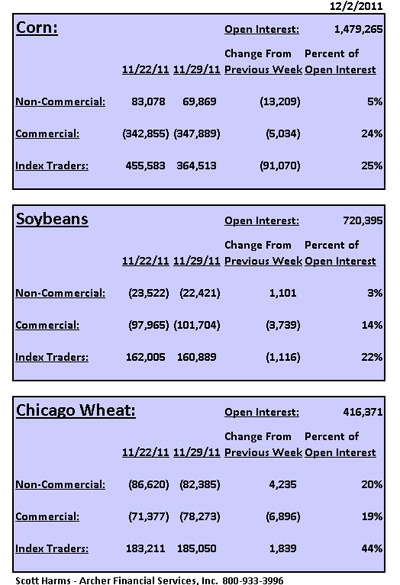 ---