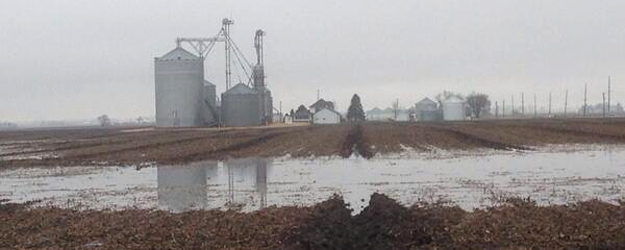 With continued rain in the Corn Belt, the market is watching for the number of prevented planting acres. Jerry Gulke explains what that means for prices.
 
The corn market stalled this week, as futures rallied just 4¢ per bu. Although the crop is over 90% planted, continued rain in the northern Corn Belt has caused many farmers to turn to prevented planting options.

According to Jerry Gulke, president of the Gulke Group, it's those unplanted acres that the market is currently zeroed in on.
"We're getting planting done, but the market is focusing of course on the acres that aren't going to get planted, and what effect that has on total supply of corn and maybe beans," he said.
It will take a pretty substantial number of unplanted acres, however, to make a real ripple in the market, Gulke said. Despite less-than-ideal weather in the Western Corn Belt, many farmers in the Eastern Corn Belt have reported good growing conditions.
"Most of the people in the Eastern Corn Belt are saying they could have a record crop," Gulke says. "So you've got a tale of two cities, here."
Gulke added that Monday's USDA Crop Progress report should give the market some direction. Corn planting will be nearly finished, and all eyes will turn to crop condition, as some of the corn crop was planted in pretty poor conditions.
"I think the market will be watching Iowa, because they're the ones that are really hurt the most," Gulke said.
Listen to Gulke's full analysis:
Have a question for Jerry? Contact him at 815-721-4705 or [email protected].
For More Information
See current market prices in AgWeb's Market Center
How's your planting going? Submit your report to AgWeb Crop Comments!
 
---