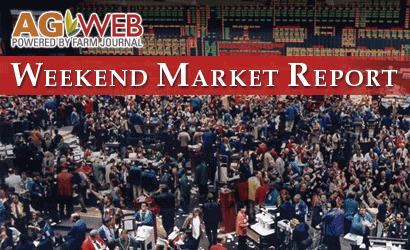 History is the best predictor of the future. To get the best prediction, however, one must be sure you are looking at the right point in history.
It's easy to draw correlations between the recent grain price run up in 2008 and today's market situations. However, that price spike was driven largely by energy and market speculation. Today's market conditions are primarily due to a real shortage of grain and an intense battle for acres in 2011, says Jerry Gulke, president of the Gulke Group.
"The only thing I can recall that is anywhere near this is 1994, '95, '96," Gulke says. "Ironically, it started with bad wheat crops. A lot of the world ate feed wheat and China was an exporter at that time, but they went from being an exporter to an importer."
"I went back and did some research on it this week. We realized we were done planting then, you can't get any more acres and your only option was to curb demand. So whatever we produce is December is enough. We never got December anywhere close to what July was. In fact, July traded $2.00/bu. over December at the widest."
What is similar to now and 2008, and any bull market for that matter, is the wild volatility that exists. Even if prices continue their rapid march to $7.00/bu., there are going to be down days and significant swings in the market.
"You can say I'm going to right two months from now, but in the meantime, you might have a 50-cent margin call. That indicative of a lot of uncertainty. You're going to hear things like when is the government going to step in. When is China going to go broke? You'll hear all kinds of stuff, but the bottom line is we haven't done a very good job of curbing demand yet."