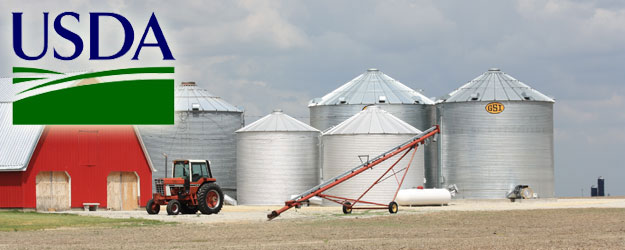 Stocks of corn are building but soybean stocks remain historically tight. While corn used for feed will be a major focus of the quarterly Grain Stocks report released Monday, June 30, soybeans will take center stage.
"The main question is how tight will soybeans get in June, July and August," says Dan O'Brien, agricultural economist with Kansas State University.
The average trade estimate for quarterly soybean stocks as of June 1 is 378 million bushels, down 557 million bushels from last quarter's 992 million bushels and 13 percent smaller than last year's 435 million bushels.
That doesn't leave end users with a lot of soybeans this summer if ending stocks are to remain at 125 million bushels, a number USDA does not like to dip below. To reconcile its balance sheet, USDA has been increasing soybean imports.
The Balance Sheet Dilemma
While 125 million bushels is not the lowest overall carryout, this year's stocks-to-use ratio is at a record low, O'Brien says. The lowest carryout was in 1976-77 at 103 million bushels. At that time, the stocks-to-use ratio was 7.2%. In the 2003-04 crop year, the carryout fell to 112 million bushels, and the stocks-to-use ratio dropped to 4.4%.
"With increasing usage, this year is the first time that the soybean stocks-to-use ratio has been as low as 3.68%," says O'Brien. "How many brooms can we go through sweeping out the bins?"
At the same time stocks are low, U.S. exports of beans continue to be robust. USDA's latest projection for soybean exports is 1.6 billion bushels. As of the week ended June 12, 1.59 billion bushels of soybeans had already been shipped. With only 11 weeks left in the marketing year, U.S. exporters will only be able to ship another 10 million bushels without USDA further increasing imports or decreasing the carryout.
Corn Use Declining?
"One of the biggest things I'll be looking for in the report is how corn disappearance is holding up and how much of it is due to feed use," says Chad Hart, agricultural economist with Iowa State University. "Ethanol demand has been picking up steam. The question is how much did feed use drop off."
The average trade estimate for quarterly corn stocks of 3.722 billion bushels is about half of last quarter's 7.066 billion bushels but 35 percent larger than last year's 2.766 billion bushels.
Ending stocks of corn are expected to build in the coming marketing year due to bin-busting production and slow-growing livestock sectors. Both the beef and dairy herds have been slow to build, and PED (porcine epidemic diarrhea) has taken the top off growth in the pork sector, notes Hart.
"The market is prepared for (year-over-year) corn stocks to build into the fall," he adds.