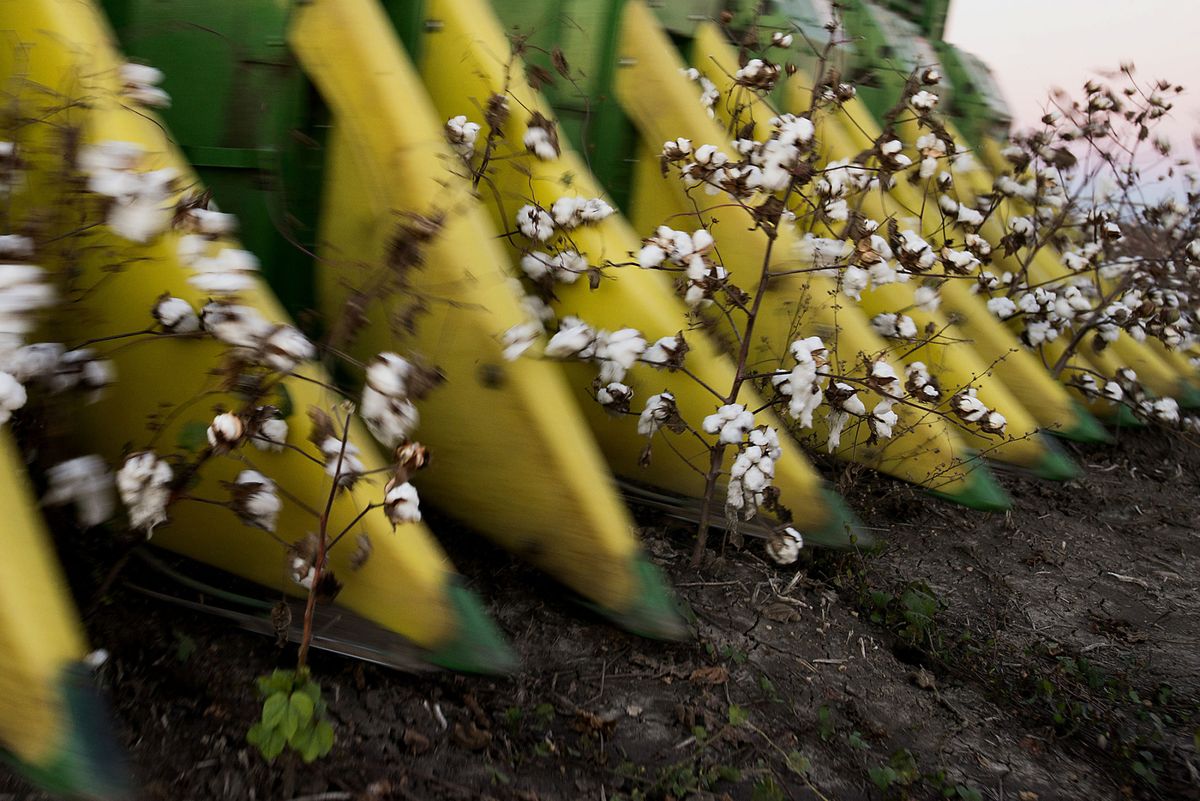 The USDA's Prospective Planting report will give the industry a starting point on acreage for the spring planting season, and cotton is looking to win back farmers in 2017. Early estimates are predicting up to 1 million acres.
For Mississippi farmers cotton is king once again.
"We're going to increase this year, about 25 percent over last year," said Sledge Taylor, a cotton producer. "Last year, we increased about 25 percent over the previous year. We've increased almost 50 percent over the past two years."
Cotton acres could surge in not only Mississippi, but across the majority of cotton country.
"When we did our survey and looked across the regions, the biggest number of actual acres will be in Texas because they're working off such a large base," said Gary Adams, president and CEO of the National Cotton Council (NCC). "Based on the survey, we're going to see big percentage increases in Kansas and Oklahoma, and pima cotton in California."
NCC's planting intentions survey showed a 9.4 percent jump in overall cotton acres this year, but a recent USDA projection pointed to a 12 percent increase.
"Our survey period was between December 15 and January 15 when prices were around 70 cents a pound," said Jody Campiche, vice president of economics with the NCC. "Once the USDA report came out, prices were about 75 cents a pound. We definitely expect more acres than shown in our report."
Better prices are also invigorated by an improved export picture this year.
"We're seeing some strong demand for U.S. cotton right now," said Adams. "The export pace is good. Vietnam is in the market, China's in the market. We're not seeing a lot of competition."
It's more than just price buying acres this year.
"Some producers are coming off of a fairly good yield last year," said Adams. "That's always gives them a little more optimism that hopefully cotton will bring more total return than some of the other crops."
Adams says if farmers see record yields again this year, that could create a different price picture moving forward.
"This price is encouraging planting, so if it's good enough to plant, then think about pricing a portion of your expected production at these prices as well," said Adams.
Cotton acres dropped since 2008 and infrastructure in some areas in Mississippi suffered. However, Taylor says it will take a couple more years of increased acres to bring cotton gins back on line.
AgDay-Cotton Is King In Mississippi-3/22/2017