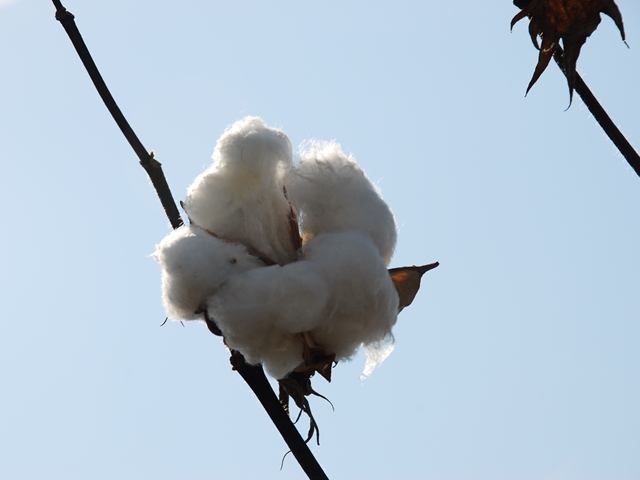 (Bloomberg) -- Swelling global cotton stockpiles drove prices to the longest slump in 16 months as demand slows in China, the world's top consumer.
The U.S. Department of Agriculture on Tuesday said Chinese consumption will be 1.4 percent smaller than estimated a month earlier. Lower usage will drive world inventories 8.2 percent higher by the end of July from a year earlier, with stockpiles reaching a record 110.06 million bales. The global reserves number was bigger than the highest estimate in a Bloomberg survey of seven analysts.
Prices tumbled 34 percent in the past year as global production is set to exceed demand. The rout can help lower costs for clothing companies including underwear maker Hanesbrands Inc. Adding to the supply woes, a stronger dollar has lowered demand for fiber from the U.S., the biggest exporter.
Cotton "has two distinct enemies: the record stockpiles, and the strong U.S. dollar," Keith Brown, the president of Keith Brown & Co., broker in Moultrie, Georgia, said in an e- mail. "China's slowing consumption has been a long-running story. All that comes together to push the market down."
Cotton for May delivery fell 0.9 percent to settle at 60.33 cents a pound at 2:20 p.m. on ICE Futures in New York. That's the 10th straight loss and the longest slump since Nov. 5, 2013.
U.S. planting may be bigger than expected after wet weather delayed seeding for corn, potentially prompting more farmers to switch acreage to the fiber, Texas A&M AgriLife Extension Service said in a report on its website. The USDA forecast last month that planting will drop from 11.04 million last season to 9.7 million acres, the smallest since 2009.
In Brazil, the largest exporter behind the U.S. and India, shipments more than doubled to 52,400 metric tons in February from a year earlier, Cepea, a University of Sao Paulo research unit, said in report March 10, citing government data. A weaker real has encouraged producers to boost selling of commodities priced in dollars.
To contact the reporter on this story: Luzi Ann Javier in New York at [email protected] To contact the editors responsible for this story: Millie Munshi at [email protected] Joe Richter