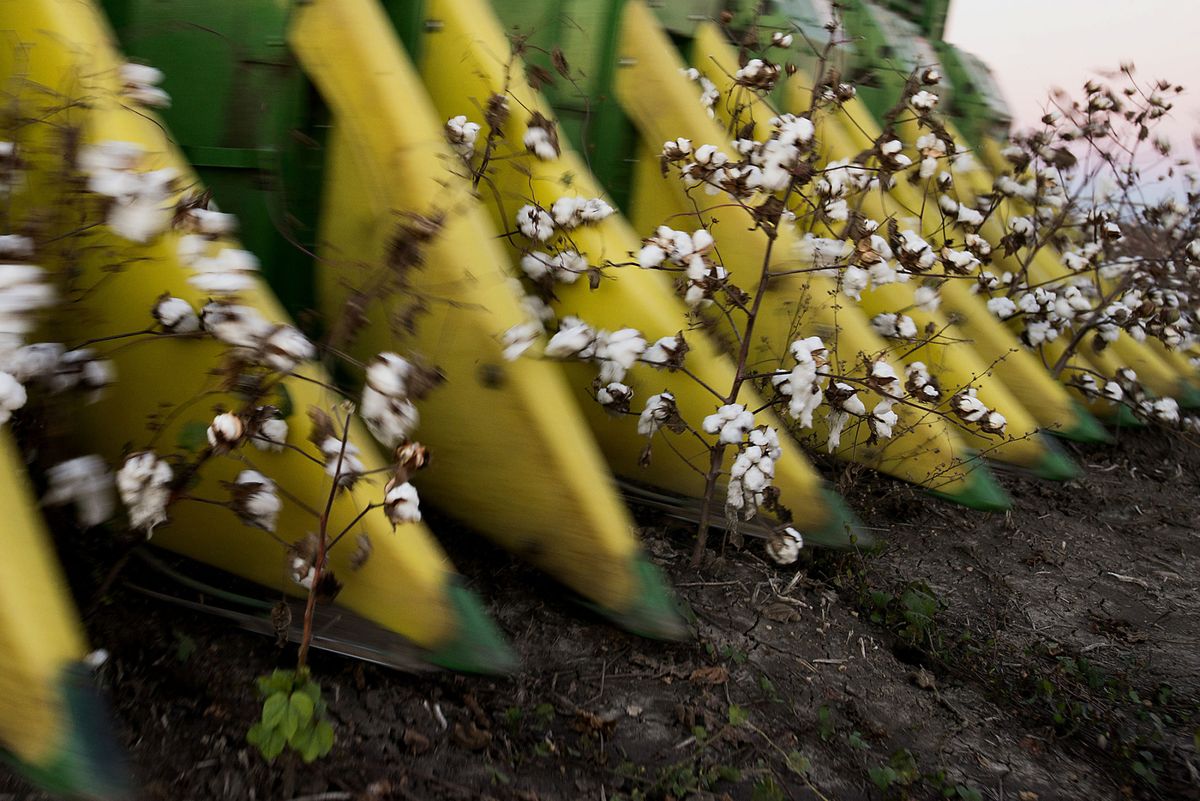 Hurricane Matthew was recently determined to be a Category 4 storm, and farmers in the southeast are under pressure to get harvest-ready crops out of the field.
North Carolina cotton grower Tommy Lindsay is trying to get his crop picked in the event strong winds and rain of Hurricane Matthew hit the state hard.
Torrential rains last week is now causing problems.
"I'm stuck right now," said Lindsay. "I'm trying to figure out how to get out of the field to go find somewhere else to go to pick. That's why I got stuck yesterday—trying to find a dry spot to go to, and I can't find one.
Twice, Lindsay broke his pull strap trying to retrieve his sunken cotton picker.
Some areas of North Carolina received between 9 to 12 inches of rain, making field work impossible and ravaging a portion of the cotton crop. According to the National Ag Statistics Service, 5 percent of the state's cotton has been picked, which is the 5-year average. Cotton bolls are open on three-quarters of the crop.
In Hoke County, 5th generation farmer Joe Gillis has an upsetting prediction on what could happen to this season's work
"It's got the potential to just devastate the crop entirely," said Gillis. "It's possible there'd be nothing that would be worth harvesting after if we get much wind and rain."
Fieldworkers are handpicking tobacco in advance of the storm, but both farmers realize the storm's path can be fickle.
"We just have to keep the faith and hope that by some stretch of the imagination, we'll make it through and still be able to salvage some of the crop," said Gillis.
If Matthew makes landfall, it would be the first Category 3 or higher hurricane to hit the mainland U.S. since Wilma in 2005.  
AgDay-Farmers Prep for Hurricane Matthew-10/6/16