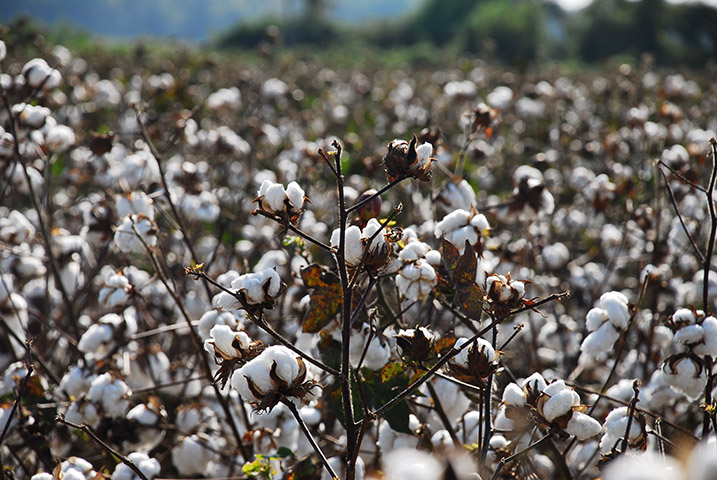 Oftentimes, the answer to an agronomic question is just a click away. That's what Cotton Incorporated is hoping to do with some new online tools it has developed.
The first, a resource called Focus on Cotton, has just posted its 15th webcast. The latest topic is on secondary and micronutrients in cotton, presented by Hunter Frame, assistant professor and field crops agronomist at Virginia Tech University. It covers basic troubleshooting tips to identify nutrient deficiencies, sampling guidelines and more. Past webcasts have covered topics that include topics such as managing irrigated cotton, properly handling round modules, palmer amaranth control, nematode management and variety selection.
The second resource is a Google-powered tool called Cotton Extension Search, explains Ryan Kurtz, director of agricultural and environmental research with Cotton Incorporated.
"This gives users the flexibility of searching for cotton production information at three geographic levels: by state, region, or across the entire Cotton Belt," he says.
The search functionality was designed to pull cotton-specific information from relevant Extension resources, no matter how generic the search term. For example, a user searching for "PGR" using Cotton Extension Search will get information related to plant growth regulators.
Search the same term in Google, on the other hand, and the results will primarily show market and financial information for company called The Progressive Corporation, which shows up as PGR on the New York Stock Exchange ticker.
These resouces were developed by Cotton Incorporated and the Plant Management Network, a cooperative not-for-profit resource for the applied agricultural and horticultural sciences. There is no fee to use either of them.