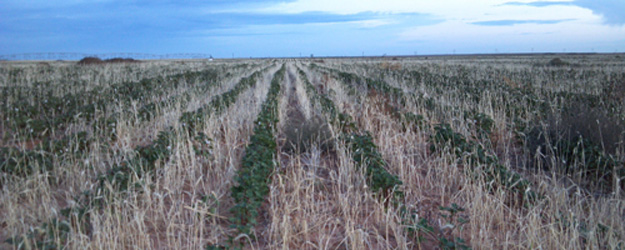 Cotton capped a sixth straight monthly gain, the longest rally in three decades, as drought parches fields in Texas, while a deluge threatens crops in southeast areas of the U.S., the world's top exporter.
About 49 percent of Texas was in moderate-to-exceptional drought as of April 22, up from 21 percent at the start of the year, data from the U.S. Drought Monitor show. Cotton areas in northeast Louisiana, central Mississippi and eastern Arkansas got as much as 250 percent of normal rain this month, according to MDA Weather Services in Gaithersburg, Maryland.
Prices have jumped 11 percent this year, increasing the chances of higher costs for apparel makers including Hanesbrands Inc. By July 31, U.S. stockpiles will be the smallest since 1990, the government said this month.
"The U.S. supply is very tight for the current marketing year," Gary Raines, the chief economist for fibers and textiles at INTL FCStone in Nashville, said in a telephone interview. "The outlook for next year is also going to be tighter than many people thought because of the weather issues and improving demand."
Cotton for July delivery added 0.2 percent to settle at 94.29 cents a pound at 2:23 p.m. April 30 on ICE Futures U.S. in New York. Prices climbed 0.8 percent in April, and are up 22 percent in six months, the longest rally since 1984.
Global demand will rise 2.2 percent from a year earlier to 23.93 million metric tons in the season that starts Aug. 1, according to Birkenhead, U.K.-based Cotlook Ltd. Output will drop 0.7 percent to 25.24 million, the group estimates.
In West Texas, the biggest U.S. growing region, about 75 percent of fields got less than half the normal rain this month, Drew Lerner, the president of Overland Park, Kansas-based World Weather Inc., said in a telephone interview.
"Green shoots of demand are percolating across different markets around the world, lifting all boats, including cotton," Raines of FCStone said. "The situation in Texas tells us we're probably going to see abandonment rates higher than average levels," dimming the supply outlook, he said.