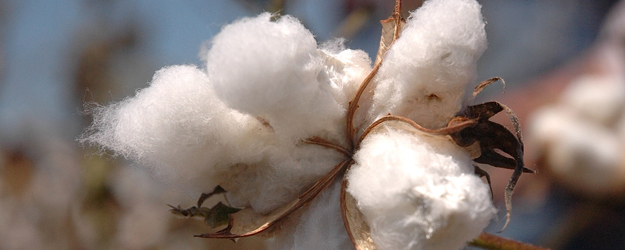 Cotton has received quite the face-lift this past decade. As corn and soybean prices spiked starting in 2007, southern farmers took notice. Acreage shifts to Texas and a phase-out of the original Bollgard gene by the Environmental Protection Agency in 2009 made room for new cottonseed brands and trait technologies. Cotton might be leaner on acres, but it's better equipped for the future.

The industry has not been without challenges, however. As grain prices rose, cotton acres plummeted more than 30%. Producers scrambled to re-throne a varietal king—with Bollgard off the market, so went DP 555 BG/RR, which was planted on nearly 20% of all U.S. acres during its heyday.

"It was disconcerting at the time to see the decline of cotton acres, especially in the mid-South," says Steve Brown, now a cotton development specialist with PhytoGen, but who was an Extension cotton specialist with the University of Georgia at the time. "But it all worked out for the best. It's a much more competitive game than it was 10 years ago. We have very competitive varieties from multiple companies right now with yield and quality that used to be unheard of. PhytoGen alone has six new varieties for 2014, including one with the new WideStrike 3 trait package."


What's new. Relatively new brands such as PhytoGen and FiberMax have instilled a renewed spirit of competition from traditional brands such as Deltapine and Stoneville, resulting in better, longer, stronger fiber emerging on an annual basis. This year is no exception.

After rigorous testing at Monsanto Company, including field trials from nearly 200 New Product Evaluators (a group that inspired the company's Ground Breakers program in the Midwest), Deltapine announced three new varieties for 2014, including its first variety specifically branded for nematode control. DP 1454NR B2RF can bring yield advantages for producers plagued with moderate or high levels of root-knot nematodes, a microscopic pest that can easily shave 100 lb. or more of lint per acre off a producer's bottom line.

"It was our highest yielder at 2,239 lb. per acre," says Texas farmer Jeremy Louder. "I've been watching this variety for three years in a research plot we have, and I hope it's our solution to life without Temik because every farm we have is just eaten up with root-knot nematodes."

Bayer CropScience is introducing seven new varieties to its FiberMax and Stoneville brands. The company has also emerged as a major trait provider in cotton. With this year's launch of TwinLink cotton technology, it has successfully launched four new trait packages in the past four years.

"We want to maintain our investment in cotton and maintain our leadership position," says Lee Rivenbark, head of global cotton for Bayer CropScience.

Then there's the "little engine that could"—Americot. This Lubbock, Texas-based seed company has gone from a blip on the radar to double-digit market share.

"According to the recent 2013 USDA cotton varieties planted report, Americot increased its national market share to 12.5%," says Terry Campbell, the company's general manager.

He attributes Americot's recent successes to verticillium wilt resistance plus strong performance under limited water use in the arid Southwest.

What's next. A look ahead reveals a robust pipeline—Monsanto, Dow AgroSciences and Bayer CropScience all have additional traits in development. But it's not just traits in the pipeline—incremental improvements in yield and fiber quality will also be a feature of future varieties, Brown says.

"We're not just putting a new saddle on the horse," he says. "In just five or six years, we'll see a near-total change in the varieties we're growing today."