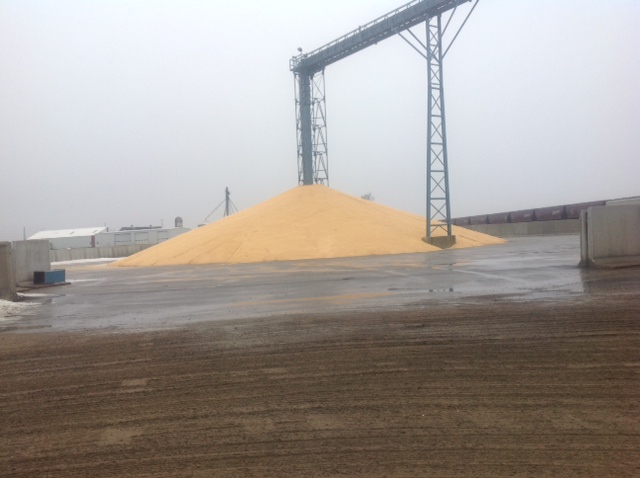 It's no secret that the markets haven't offered up much excitement yet this year. A similar scenario played out last year at this time, and then the grain markets started to rally. Could we see a repeat this year?

"We've made a good attempt at it," says Jerry Gulke, president of The Gulke Group. "The key is that we did rally, a pretty good rally in everything this week."

However, some analysts are concerned that too much of a rally could reduce incentive to purchase crop insurance.

"There is talk that boy, we're going to have to go some to get that crop revenue that we fixed during February for corn and soybeans to look pretty good, but not make it to the point where there isn't much value in getting crop insurance," Gulke says.

He explains: "If today is the best we're going to do for the month of February, then 80% of that's right around $3.20, and you subtract the basis of 45 cents in northern Illinois and 90 cents in North Dakota--there isn't a whole lot of incentive to lock in or to have insurance on something that's to be a catastrophic event."

The livestock market was not immune to wild movements this week. With cattle and hog supplies rebounding, prices have dropped considerably, with hog prices dipping to nearly half of the $126 spike last summer.

"Everybody's starting to say, wow this hog market is terrible," Gulke says. "We've had a big drop in corn, and then here comes the hog market to where it doesn't look very profitable if you go into next fall, especially with corn prices at $4."

"Generally speaking, there's a lot of uncertainty in all these markets, and we see that in the trading: Wild fluctuations in hogs and cattle, and different perspectives in grains," Gulke says. "I think by the time we get into planting season, we'll have a better handle on things. I'm hoping we've seen the worst, we'll see what happens going forward."
Listen to Gulke's full analysis here:



Looking Ahead to the USDA Report

USDA will release it's next round of reports on Feb. 10, and Gulke says demand numbers will be key.

"I think in the back of the minds of the traders, if they happen to see the carryover get tighter in beans, and even in corn, they could look back at it and say wow, it's deja vu all over again," he explains. "If we were to get that in February, I think that would be the emphasis that would allow corn to rally enough to where our average in February would be reasonable."