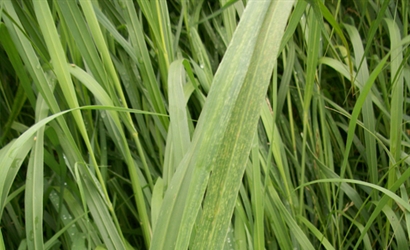 New plant species are constantly being investigated for their potential as biofuel crops. But University of Illinois researchers want to ensure the hottest contenders are evaluated for the potential of becoming invasive species, too. The researchers have developed a set of regulatory definitions and provisions, along with a list of 49 low-risk plant species that can be safely grown for conversion to ethanol.
Lauren Quinn, an invasive plant ecologist at the U of I's Energy Biosciences Institute, was among the researchers who led the charge.
"There are not a lot of existing regulations that would prevent the planting of potentially invasive species at the state or federal levels," she says.
Only four states – Florida, Mississippi, Oregon and Maryland – have any laws on the books about how bioenergy crops can be grown, but for the most part, those laws have poorly defined or not-at-all defined language around invasive species, Quinn says. As for the EPA, the agency doesn't formally consider invasiveness at all – its focus is on greenhouse gas emissions related to production.
"Last summer, the EPA approved two known invaders, giant reed and napier grass, despite public criticism," says A. Bryan Endres, U of I professor of agricultural law.
The researchers say part of the problem is the lack of clear scientific definitions of invasiveness. They used fundamental biological, ecological and management principles to develop definitions for terminology commonly used to describe invasive species. Ideally, Quinn hopes the definitions and suggested regulations could be folded into the Renewable Fuels Standard.
Further complicating the issue is that some plants can be native to one part of the U.S. while morphing into an invasive species if it is grown in other regions, Quinn adds.
"For example, Panicum virgatum is the variety of switchgrass that is low-risk everywhere except for the three coastal states of Washington, Oregon and California," she says. "Future genotypes may be bred with more invasive characteristics, such as rapid growth or prolific seed production, [and] may have higher risk."
The researchers published their findings in a recent issue of GCB Bioenergy.