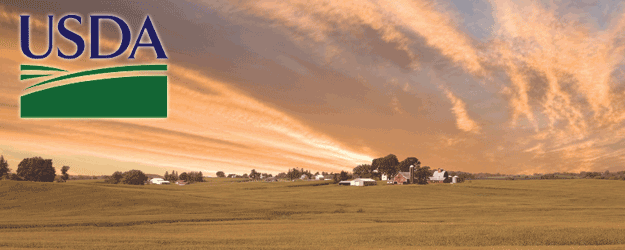 See all of the report data, coverage and analysis of the July 11 World Agricultural Supply and Demand Estimates and Crop Production reports.
News and Analysis
AgWeb Radio: Closing Commentary 7-11-13
Brock Schimbeno of Grain Hedge says grain was higher at the close after the report. Weather will be the main issue in the future.
Corn Bets Turn Bearish as Rain Revives U.S. Crops: Commodities
U.S. corn production is rebounding the most in two decades as farms recover from last year's drought-plagued harvest. Hedge funds are bearish on prices for the first time since 2010.
AgWeb Radio: Midday Commentary 7-11-13
Bob Utterback of Utterback Marketing says the markets have moved a little each way based upon reaction to some numbers. There was no specific issue in the report that could be singled out as greatly bullish or bearish.
U.S. Corn-Stockpile Estimate Raised as Feed, Exports Decline
Corn inventories in the U.S. will gain more than the government forecast last month as lower feed use and exports offset a smaller harvest of the rain-drenched crop.
Blog Commentary
Reports
WASDE
WASDE: Corn Production Lowered, National Yield Kept at 156.5
WASDE: Soybean Production Estimates Increased
WASDE: Wheat Production Up Due to Higher Yields
WASDE: Higher Cotton Stocks Estimated
WASDE: Red Meat, Poultry Production Reduced
Crop Production
Winter Wheat Production Up 2% from June
July 11 Crop Production: Wheat Harvest Data
July 11 Crop Production: Crop Area Planted, Harvested
Read what farmers are saying about the upcoming reports. See: Markets & Economy

Find out what traders and others are saying about the reports on Twitter: AgWeb's Market Tweets
 
See how the reports are affecting prices. Visit the AgWeb Markets Center.
---