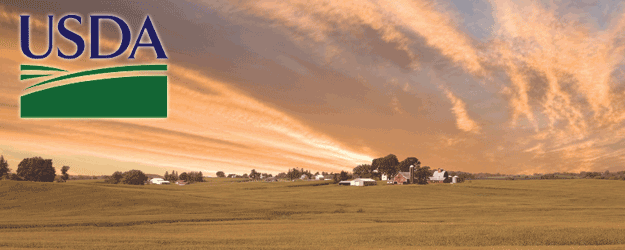 See all of the report data, coverage and analysis of the June 12 World Agricultural Supply and Demand Estimates and Crop Production reports.
News and Analysis
USDA Notes Weather Concerns as it Raises Prices
USDA tightened the U.S. supply-and-demand outlook for both old- and new-crop corn but left the soybean numbers pretty much unchanged.
Agweb Radio: Closing Commentary 6-12-13
Bob Utterback of Utterback Marketing says basically the report was bearish. The weather is affecting prices and the amount of acres yet to be planted are in the forefront. Volatility will be the nature of trade up to the next report.
AgWeb Radio: Midday Commentary 6-12-13
Doug Werling of Bower Trading provides a summary of today's supply demand report. Wheat yield was increased, corn unchanged and soybeans also unchanged. 
Blog Commentary
Grain Hedge: June WASDE Numbers

Current Marketing Thoughts: Crop Production Report Estimates

The Allendale Wake-Up Call: Countdown to USDA Report at 11:00AM CDT
 
Reports
WASDE
WASDE: Corn Yield Projection Lowered 1.5 bu./acre from Last Month
WASDE: Predicted Soybean Prices Up 25 Cents
WASDE: Wheat Stocks Rise on Lowered Exports
WASDE: Global Rice Production Lowered
WASDE: Beef Production Higher, Pork Down
Crop Production
June 12 Crop Production: Wheat Harvested, Yield, Production
June 12 Crop Production: Crop Area Planted, Harvested
June 12 Crop Production: Weather Summary
Live Discussion
Read what farmers are saying about the upcoming reports. See: Markets & Economy

Find out what traders and others are saying about the reports on Twitter: AgWeb's Market Tweets
 
See how the reports are affecting prices. Visit the AgWeb Markets Center.
---