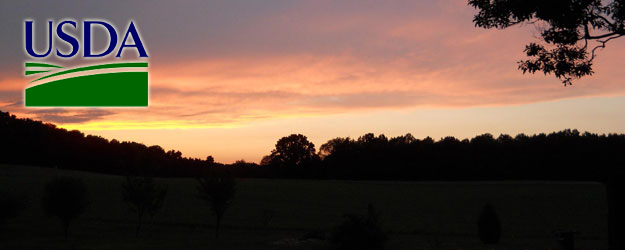 See all of the report data, coverage and analysis of the June 12 World Agricultural Supply and Demand Estimates and Crop Production reports.
News and Analysis
Stocks Tighten Despite Demand Issues
Grain stocks continue to drop, widening the divide between supplies and prices.
Corn Leads Grain Plunge as Acreage Tops Analysts EstimatesCorn futures tumbled to a 32-month low, while soybeans and wheat fell to the cheapest in a year, after the government said U.S. farmers will plant record corn and soybean crops.
AgWeb Radio: Midday Commentary 6-28-13
Kevin Van Trump of Farm Direction says the report numbers for old crop corn were bullish but bearish for new crop corn. More acres of corn to be planted. Not as many acres increase for beans to be planted as estimated.
Blog Commentary
Market Watch: Run Those Planters Ragged

Farmland Forecast: USDA Surprises with Increase in Corn Acreage

The Allendale Wake-Up Call: Now We Wait Until 11 O'clock
 
Reports
Acreage
Corn Planted Acreage Up Slightly from 2012
Acreage: Principal Crops Area Planted
Grain Stocks, Production
Grain Stocks: Soybeans Down 35%, Corn Drops 12%
June 2013 Grain Stocks: Corn Stocks
June 2013 Grain Stocks: Soybean Stocks
June 2013 Grain Stocks: All Wheat Stocks
June 2013 Grain Stocks: Sorghum Stocks
Live Discussion
Read what farmers are saying about the upcoming reports. See: Markets & Economy

Find out what traders and others are saying about the reports on Twitter: AgWeb's Market Tweets
 
See how the reports are affecting prices. Visit the AgWeb Markets Center.
---