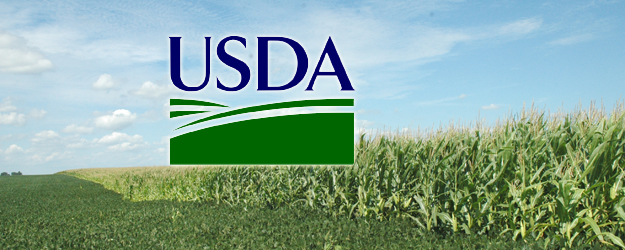 See all of the report data, coverage and analysis of the May 10 World Agricultural Supply and Demand Estimates and Crop Production reports.
News and Analysis
Gulke Breaks Down Today's WASDE Report
Farmers can gain a lot of marketing insight from today's USDA reports. Jerry Gulke, president of the Gulke Group, provides report highlights.
Supply and Demand Report a Potential Market Shocker
Farm Journal's Chip Flory and Brian Grete of Pro Farmer explain the implications of today's USDA Supply and Demand report.
Look for a $4 Harvest Price on Corn
New-crop corn production of 14.14 billion bushels will surpass last year's output by 31% despite delayed planting that has already cut yield potential significantly.
Corn Tumbles as U.S. Sees Rebound From Drought
Corn futures tumbled, heading for the biggest weekly loss in more than a month, after USDA said U.S. inventories will double as farms produce the biggest crop ever.
AgWeb Radio: Midday Commentary 5-10-13
The USDA report released numbers indicating larger global corn stocks, larger global bean stocks, and larger global wheat stocks. Kevin Van Trump of Farm Direction summarises the report. 
Blog Commentary
Current Marketing Thoughts: My break down of the USDA numbers...
Grain Hedge: USDA Report Numbers and Analysis
Hedging Corn and Soybeans: WASDE Report for 5/10/13
The Allendale Wake-Up Call: Traders Make Last Minute Adjustments
Reports
WASDE
WASDE: Corn Yield Projection Lowered to 158 Bu./Acre 
WASDE: Soybean Yields Forecast At 44.5 Bushels Per Acre
WASDE: Wheat Production Lowered 
WASDE: Meat, Poultry, Milk Production Forecast Higher
WASDE: Production Lowered on 25% Abandonment of Southwest Cotton
WASDE: Rice Supplies Projected Use Down
Crop Production
Winter Wheat Production Down 10% from 2012

May 10 Crop Production: Wheat Harvested Yield Production
May 10 Crop Production: Cotton Area Harvested, Yield, Production
Live Discussion
Read what farmers are saying about the upcoming reports. See: Markets & Economy

Find out what traders and others are saying about the reports on Twitter: AgWeb's Market Tweets
 
See how the reports are affecting prices. Visit the AgWeb Markets Center.
---