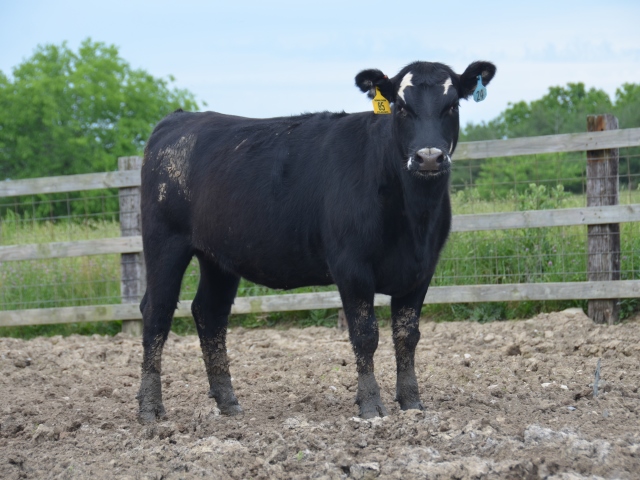 Expansion of the beef herd looks to continue while beef production will see a marginal slide.
According to USDA's 2015 Livestock and Poultry Outlook, beef production is slated to drop off slightly this year by 0.1 percent for total of 24.2 billion lbs. However, the total cattle inventory was actually up by 1.4 percent as of Jan. 1 with 89.8 million head accounted for.
Heifer retention has been on the up which explains the beef production drop off when inventories are increasing. Currently, 4.1 percent more heifers have been added to the beef herd and there is projected 7.3 percent increase in heifers calving during 2015.
The beef cow herd is on the rise too with an estimated 29.7 million cows in production, an increase of 2.1 percent from the same time in 2014. Beef cow slaughter was at its lowest levels last year since 2005. The Southern Plains states of Texas, Oklahoma and Kansas accounted for the vast majority of the 0.6 million head increase the beef cow herd saw. Better rain fall and improved pasture conditions have been attributed to the increase in the region.
Feedlot placements are slated to fall 0.9 percent in 2015. Increased heifer retention and a slowdown in imports from both Canada and Mexico are a few reasons to expect fewer cattle on feed. Imports of live cattle could drop 2.5 percent in 2015.
Beef productions drop off will come from somewhat lower numbers of steers and heifers going to packers. Cow slaughter will also see a decline, although not as drastic as 2014. Overall 1 percent fewer cattle will be going across the rail, but increased carcass weights could make up for some of the deficit.
Exports of beef are forecast to fall by 4.8 percent to 2.5 billion lbs. Similarly, beef imports could fall 4.6 percent to 2.8 billion lbs.
Cow-calf producers might see profit increases even from a record 2014 that saw the 5-area steer price average $155/cwt. In 2015 the projection is an average between $157 to $167/cwt.