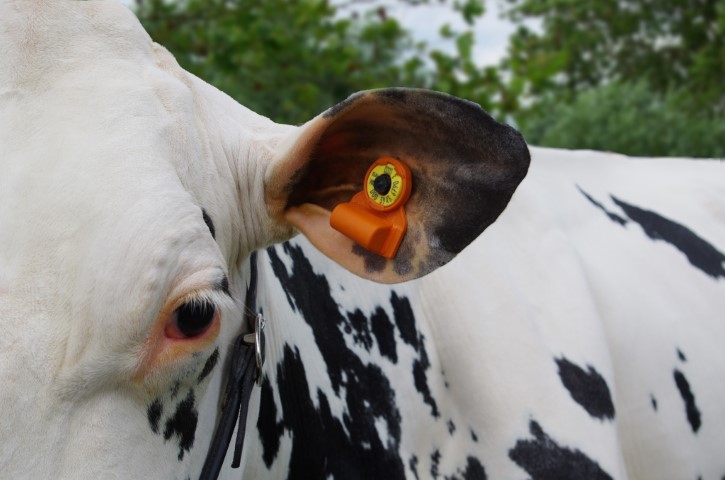 Select Sires is excited to announce they are the exclusive supplier in North America of the CowManager system, developed by Agis Automatisering. This simple, comprehensive herd monitoring system uses a revolutionary ear tag to measure indicators of fertility, health, rumination and eating behavior to provide dairy producers with powerful management information for their entire herd.

CowManager includes three modules: fertility, health and nutrition. The system reliably detects heats, provides early detection of sickness through ear temperature and measures the number of minutes spent eating and ruminating. The system also includes Find My Cow, an innovative application that locates cows on the alert list as you walk behind them. CowManager is easy to install, consisting of solid state equipment that is covered by a five-year warranty. A multi-view option allows consultants, including Select Reproductive Solutions™ (SRS™) specialists, to review data and troubleshoot potential issues. All data from the CowManager system can also be viewed from a smartphone or tablet.

To learn more about the CowManager system visit the Select Sires (Exhibition Hall at 4001-4003, 4101-4103 and in the Coliseum on the Arena Level at 167-169) or GenerVations booth (Arena Level of the Coliseum at booth 216) at World Dairy Expo, September 30 through October 4. More information can also be found online at http://www.selectsires.com/products/cowmanager.html or by contacting your local Select Sires sales representative. 

Based in Plain City, Ohio, Select Sires Inc., is North America's largest A.I. organization and is comprised of nine farmer-owned and -controlled cooperatives. As the industry leader, it provides highly fertile semen as well as excellence in service and programs to achieve its basic objective of supplying dairy and beef producers with North America's best genetics at a reasonable price.
Souce: Select Sires Inc.