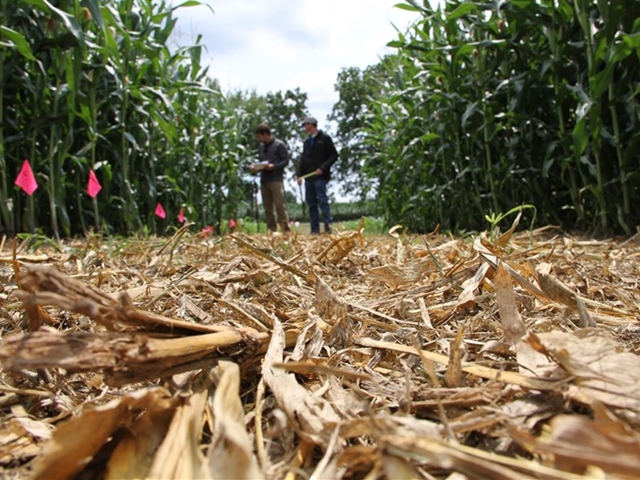 The good news today is that USDA announced a one-time extension to update yields and reallocate base acres; the bad news is many producers still haven't figured out their crop insurance plan for 2015 and beyond.

Agriculture Secretary Tom Vilsack announced today that a one-time extension will be provided for the new safety-net programs established by the 2014 farm bill, known as Agriculture Risk Coverage (ARC) and Price Loss Coverage (PLC). The final day to update yield history or reallocate base acres has been extended from Feb. 27 until March 31, 2015. The final day for farm owners and producers to choose ARC or PLC coverage also remains March 31, 2015.
"These are complex decisions, which is why we launched a strong education and outreach campaign back in September. Now we're providing a one-time extension of an additional month so that every producer is fully prepared to enroll in this program," says Vilsack.
Yet there are still a lot of farmers who have yet to make their final plan. Most Midwest producers are staying where they were a year ago with crop insurance or going up a level if weren't at the 85% level, notes Joe Beland, vice president-insurance for FCSAmerica. "They are looking at it from cost of production standpoint. Not everyone is buying 85%. But you need a risk management plan approach to really determine how many dollars of coverage you can buy."
"The question is, how much risk do you want to assume and how much transfer to someone else? The game changer is a few years ago you could transfer much of the risk; now that's not possible," Beland says.
Farmers also are realizing now that if they sit down and take a deeper dive into their 10-year APH, they are finding mistakes, such as a T Yield where there should have been a simple average, notes Jason Alexander, vice president, Crop Insurance for Farm Credit. "Take the time to go through your records with an agent, and you will find savings," Alexander says. He notes it's taking two to three times as long to get a customer renewed or to write a new policy than it has in the past because so many different aspects with the new farm bill rules.

Ongoing Conversation
"What we have seen is during the good years, it was easier to make those decisions; it's not that way in a lower grain market," notes Alexander. "We want to see farmers getting ahead of the curve, ahead of the game, take a more proactive approach and sit down with their whole team – from their insurance agent to loan officer – to plan out decisions.
"This should not be a February to March conversation with your agent," Alexander says.
In fact, now is the time to re-evaluate whether your crop insurance agent is working for you. "Don't stay with your agent because you have been with them for 15 years," he says. "If you don't have a year-long relationship with your crop insurance agent, find a new one. Going into a year where farm income is projected to be down as much as 32% and inputs still high, if you don't have someone who can help you with a 5-year plan, you're not being a good manager."
"2015 is the year you have to get it right," adds Beland.
Even the larger growers don't know all of the options out there, Alexander adds. He references a meeting in southern Ohio where he asked farmers in the room who knew what yield exclusion was – no one raised their hand. "Sure, it takes more time on the agent's side to educate, and it's more work. But that's what we are here for – to look out for the needs of the farmer," Alexander notes.