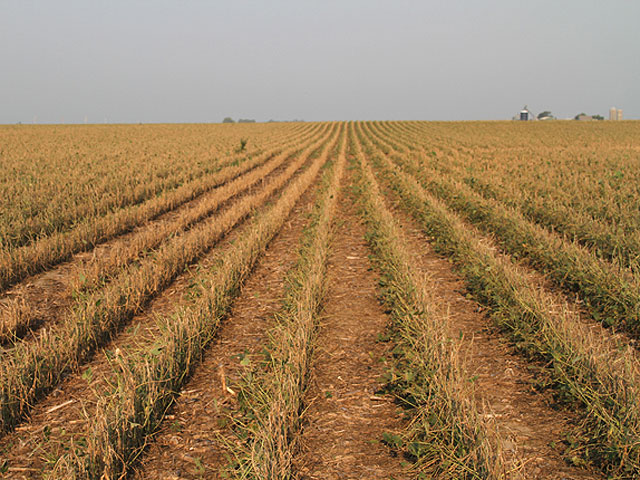 U.S. farmers so far have received $8.8 billion in indemnity payments for their 2014 crops, according to data released by the USDA's Risk Management Agency (RMA), which operates and manages the Federal Crop Insurance Corp.
As considerable as that number is, the current total represents a 26% decrease from 2013, when farmers received more than $12 billion in indemnity payments. The federal crop insurance program covers both commodity crops such as corn, wheat and soybeans as well as food crops such as fruits and vegetables.
Overall, corn has captured the lion's share of the payments, which farmers—depending on their policy—receive due to poor crop production, weather damage and low commodity prices. For the 2014 crop year, corn indemnities have totaled $3.7 billion, much of which has gone to just two states: Iowa ($1.1 billion) and Minnesota ($1 billion).
(Click map to see larger image.)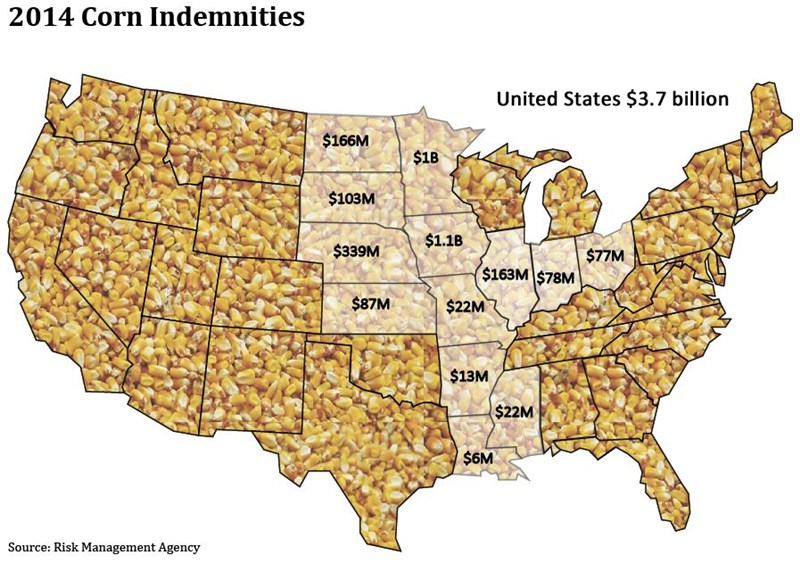 "Parts of Iowa and Minnesota had issues on the bushels side, so they made out like gangbusters," explains Jamie Wasemiller, a crop insurance agent and analyst with The Gulke Group in Chicago. "In Missouri, their crops were so good, they didn't make anything on crop insurance—the price couldn't fall far enough."
Farmers in Minnesota and Iowa also have received significant payments for soybeans. Of the $1.2 billion in soybean indemnities paid in 2014, $252 million has gone to Iowa and $282 million to Minnesota.
(Click map to see larger image.)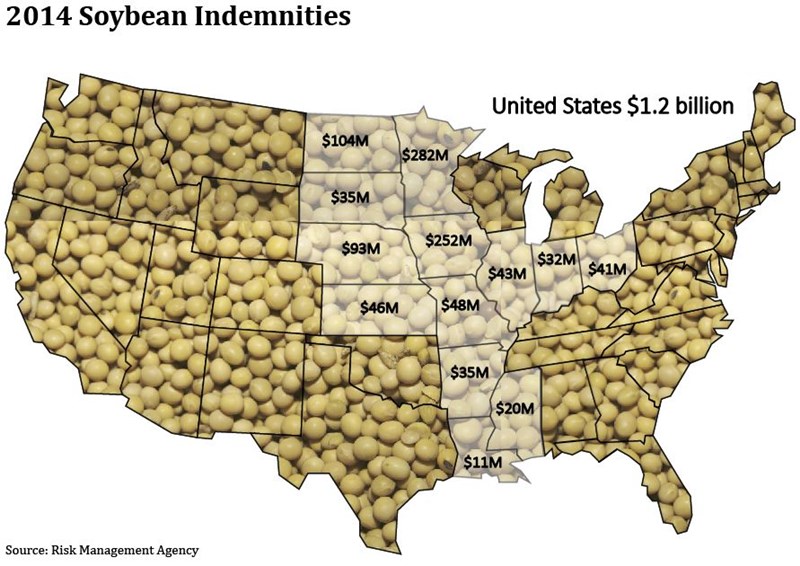 Checks have also gone out to wheat farmers in 2014. Wheat indemnities in 2014 so far have added up to $1.6 billion, with $400 million of that going to Kansas growers.
(Click map to see larger image.)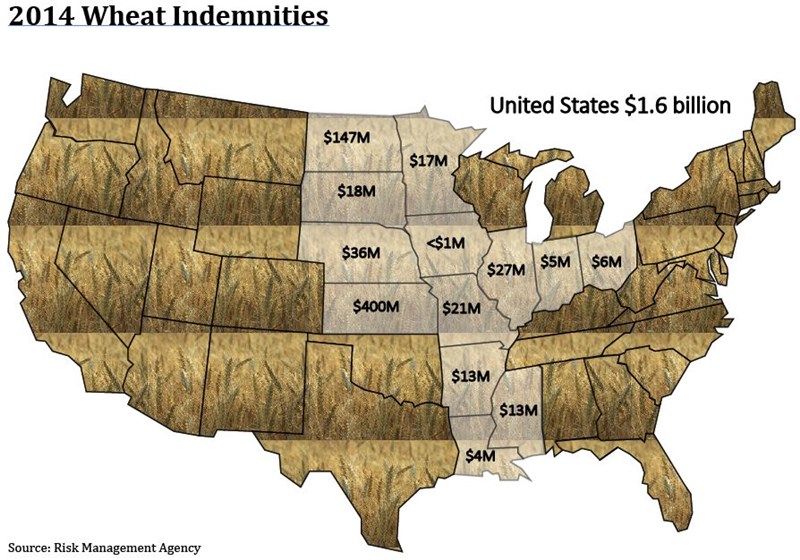 Will farmers receive such big crop insurance checks in 2015? It's unlikely, given the grain markets right now.
When price discovery ended in February, the RMA set a projected price of $4.15 for corn and $9.73 for soybeans in many Corn Belt states, with $5.85 for Midwestern hard red spring wheat.
"From an agent's standpoint, this was a lot harder year to justify 80% to 85% insurance, because the spring price was so low," Wasemiller says. "When farmers are cutting costs and prices are low, the first thing they look at is crop insurance."
And prices have continued to soften. On Tuesday afternoon, September futures stood at $3.886 for corn and $5.054 for wheat; August soybeans were $9.624.
But crop production and yields are never a sure thing, even after a near-perfect growing season. Wasemiller recalls how last fall, he was convinced that he had "210-bu. corn, at least" on their Illinois farm.
He was wrong. Thanks to hail damage, low test weights and high moisture, the yields matched their farm's historical average of 170 bu. per acre.
"There are a lot of little things that can happen," Wasemiller says. "Crop reduction can sneak up on you very quick."
How did you handle crop insurance this year? Did you keep the same coverage or change your policy to cut costs? Let us know on the AgWeb discussion boards.