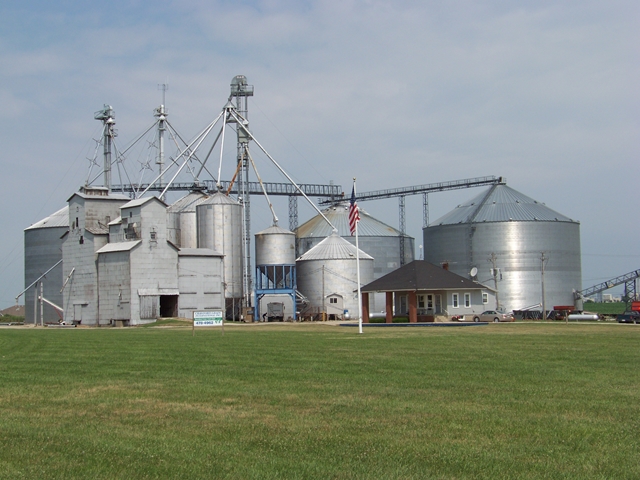 Transportation bottlenecks are supporting temporary grain price rallies by preventing crops from getting where they need to be, analysts say. Yet there remains a vast supply of grain on the global marketplace, meaning producers should take advantage of near-term rallies while they still can.

"We still have a 2-billion-bushel-plus carryout in the corn," explains Mark Gold, Top Third Ag Marketing, in an interview on the "U.S. Farm Report" Marketing Roundtbale. "Worldwide, we've taken the corn carryout to well over 190 million metric tons. Yeah, there are some problems with some double-cropped corn in Brazil, but the vast majority of the world is looking pretty good. The other problem that we're seeing is the strength in the U.S. dollar. Just this (past) week, we've seen China going to Ukraine for corn. They're looking for Romanian corn, all at much cheaper prices than we're seeing here. So we've got this short-term anomaly in the market, and in my opinion farmers need to be taking advantage of it. If you still believe there's a lot of upside, then reown it with a call option."
Although it's possible USDA will edge up corn yields in the months ahead, it's unlikely to be a particularly bullish move.
"I think the market trade now is pretty comfortable that the corn yield is not going to grow, there's not going to be a bearish surprise out there in December/January," adds Bob Utterback, Utterback Marketing Services. "… I guess the big question is the meal market, which has been the driver of this whole complex. We've gone from an exceptionally low price to almost taking out the spring highs in meal, significant rally in October. Can this continue? I think we've borrowed from future demand. The question I've got as we get into January/February, as cash-flow farm sales come in, the transportation situation is already bottlenecked. I've been in the market a long time. When the market does something at the time that you expect weakness, invariably you pay for it in the future. You steal from future strength."
Click the play button below to watch the complete "U.S. Farm Report" Marketing Roundtable segment beginning at about the 8-minute mark:
---
Want more? AgWeb readers are sharing fresh marketing insights every day. Click here to join the conversation or to start your own.