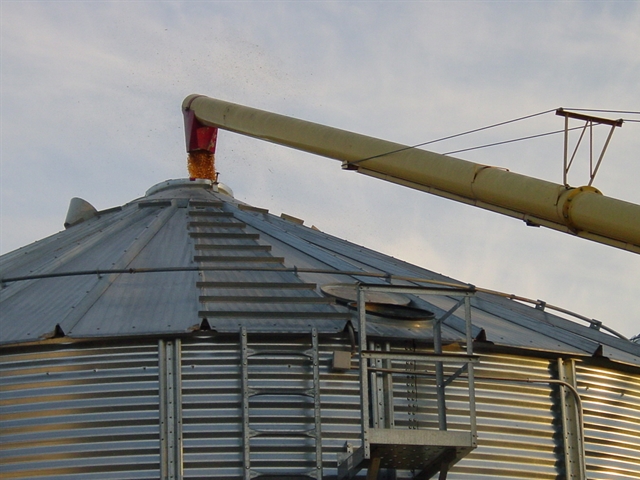 As of late fall 2014, U.S. corn export totals consistently fell beneath market expectations, leading analysts to fear downward price potential for the winter of 2014/15.
"We're shooting ourselves in the foot from an export front right now," warns Mike North, Commodity Risk Management Group, on the "U.S. Farm Report" Marketing Roundtable. "As we go forward, it's hard to get that back. Now is when we're supposed to be moving that stuff out, and we're consistently hitting below the average guesses weekly."

Soybean movement presents a similar challenge in light of historically early Mississippi River closings, adds Andy Shissler, Roach Ag Marketing.
"They need to get those beans down to the Gulf," Shissler says. "If you watch the spreads between corn and beans, if we were really in a tight situation, you can see major inverses month-to-month in beans. … The corn market's set up to where you've got pretty heavy carries in it, which says there isn't anything going to happen for a long time there. That's negative, too."
One illustration of the problems facing corn and soybeans is Illinois, where emergency grain storage is almost full.
"Producers are still hoping for more movement in the market in their direction," North explains. "They're waiting for yet higher prices, not really wanting to move a lot of corn right now. But if it goes higher, you might see that happen. The problem is we're also moving into that time of the year where they don't really like to move it because it's tough to do it. The snow, the cold, it just makes things tough to move."
He continues: "You've got all these piles sitting out there, so what naturally begins to happen is we push all of that forward and then everything comes to a head at once. Farmers want to move grain. The commercials need to move grain, and this massive pressure on basis comes in and we see the cash markets soften. So the hangover effect is that this winter could be a bit brutal from a price perspective."
Click the play button below to watch the complete "U.S. Farm Report" Marketing Roundtable:
---
Want more? AgWeb readers are sharing fresh marketing insights every day. Click here to join the conversation or to start your own.