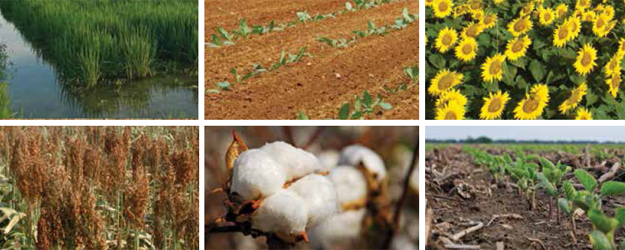 By Chris Bennett, Katie Humphreys and Alison Rice
Cargill Sues Syngenta Over Trait Sent to China
Cargill is suing Syngenta Seeds for financial damages due to China's 2013 refusal to accept corn with 
Syngenta's MIR 162 trait.

Syngenta's Agrisure Viptera corn was approved in 2010 for use in the U.S., but had not received import 
approval from China. When Cargill exported corn with the MIR 162 trait, the country rejected the grain.

A National Grain and Feed Association study estimates the uncertain trade environment has cost farmers and exporters $2.9 billion so far.

"Syngenta has not practiced responsible stewardship by broadly commercializing a new product before receiving approval from a key export market like China," says Mark Stonacek, president of Cargill Grain and Oilseed Supply Chain North America. The situation has put the U.S.'s ability to serve global markets at risk, he adds.

In response, Syngenta "believes the lawsuit is without merit and strongly upholds the right of growers to have access to approved new technologies."

Syngenta notes other countries have approved MIR 162 corn for import and it "commercialized the trait in full compliance with regulatory and legal requirements."
---
FMC to Buy Cheminova 
In an effort to broaden market access, FMC Corporation has agreed to acquire Cheminova, a Denmark-based company. Cheminova brings complementary insecticide and herbicide technologies, enhancing FMC's fungicide portfolio and adding a growing micro-nutrient business. The purchase strengthens FMC's soybean and cotton offerings and provides access to additional crops, such as cereals. Cheminova's portfolio has more than 60 active ingredients and 2,300 registrations. The $1.8 billion acquisition will be final by early 2015.
---
Microbial Tech Gains Ground
Novozymes and Monsanto Company are expanding research and commercialization of microbials through their collaboration, BioAg Alliance. In 2014, BioAg Alliance conducted 170,000 microbial research plots in 70 locations across the U.S., and it plans to double the number of trial plots in 2015.

Microbial-related solutions are developed from various microbes, such as bacteria and fungi. Two types of microbial products—inoculants to help plants take in nutrients and biocontrol products to protect plants against pests, disease and weeds—have been released.

"Microbials have a potential to transform modern agriculture and help meet growing global demand for food," says Thomas Videbaek, Novozymes' executive vice president of business development. Microbials offer farmers a way to replace or boost traditional fertilizers, and Bt sprays are used in both conventional and organic agriculture.