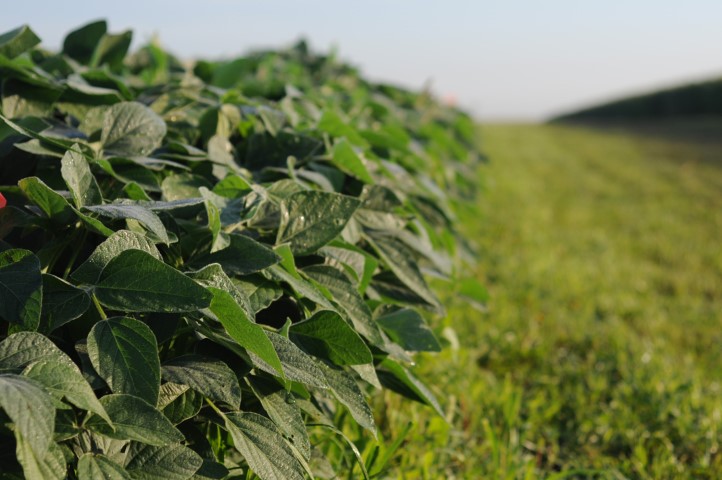 As day one of the 2018 Pro Farmer Crop Tour comes to a close, crop tour analysts continue to share what they are seeing out in the fields on social media. Scroll down to see what this year's harvest looks like across the Midwest.
In South Dakota, Tim Gregerson shares that nine corn samples had an average of 169 bushels per acre.
#PFTour18 after 9 corn samples in South Dakota our avg is 169 bu/a pic.twitter.com/jHeaLTfBhE

— Tim Gregerson (@CornKng333) August 20, 2018
Four soybean fields in Nebraska had some impressive results, with one plant yielding 101 pods.
These 4 #soybean fields were in Platte, Boone, and Nance Counties, Nebraska. Nos. 2 and 4 irrigated. Pods in a 3x3', in order: 799, 1016, 1368, 1786 (our best so far). Look at that monster plant on No. 4. 101 pods on that one. #pftour18 pic.twitter.com/U3e2OFCBFv

— Karen Braun (@kannbwx) August 20, 2018
In Nance County Nebraska, corn ears are looking very consistent.
#pftour18 Very consistent ears in Merrick and Nance county Nebraska. pic.twitter.com/Sz4qVRtd0F

— brentjudisch (@brent8320r) August 20, 2018
Brian Grossman shares how he has been calculating yield for both corn and soybeans.
#pftour18 pic.twitter.com/Z0g6YSAbdc

— Brian Grossman (@AgHedgeGrossman) August 20, 2018
Unfortunately, analysts have also come across hail damage in fields. Take a look at what these corn and soybean fields look like.
Oh hail no #PFTour18 pic.twitter.com/xdexwu5Wtf

— #Farmer Nick (@NickEhlers01) August 20, 2018
With day one coming to a close, analysts will soon travel to parts of Indiana, Illinois and Nebraska. Follow their journey by searching for #pftour18.