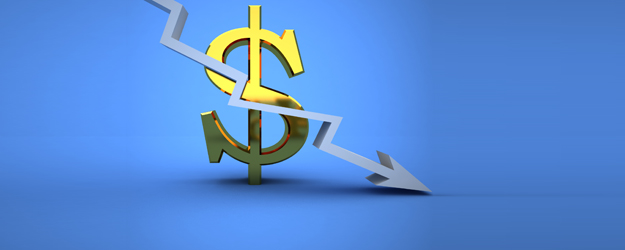 Prices of everything from cotton to sugar are on pace for the biggest monthly loss since June as sowing accelerated and rains eased dry-weather concerns.
The Standard & Poor's Agricultural Spot Index fell 7.9 percent in May, and is heading for a fifth straight weekly drop. Rains across the U.S. Great Plains have boosted wheat plants, and American farmers are forecast to collect record corn and soybean harvests. Money mangers are holding the fewest bullish bets since early March.
Crop prices are dropping after rallying the most ever for the period in the first four months of the year as drought in Brazil threatened coffee, sugar and citrus supplies. Now, U.S. and Canadian farmers are speeding up sowing, while rising coffee stockpiles in America cushion the impact of production losses.
"The weather is good, and people have gotten the crops in," said Shonda Warner, managing partner of Chess Ag Full Harvest Partners in Clarksdale, Mississippi, which oversees about $150 million. "It seems we're going to have abundant harvests," she said in a telephone interview from Chicago.
The S&P GSCI Agricultural Index of eight crops dropped 1.9 percent this week to 390.4055. The wider GSCI gauge of 24 commodities fell 1.3 percent this week, and slipped 0.3 percent in May. This month's losses were led by coffee and wheat, which are both poised for 13 percent declines, the biggest since September 2011.
Winter Wheat
Thirty percent of U.S. winter wheat was in good or excellent condition as of May 25, up from 29 percent the prior week, the Department of Agriculture said. Areas of Texas, Oklahoma and central Kansas received an inch (2.5 centimeters) of rain in the past week, government data show. Accelerated planting in Canada and Ukraine supports the USDA's forecast for world reserves to rise to a three-year high.
"Global grain supplies are on the rise, and that remains the biggest negative for the market," Greg Grow, the director of agribusiness for Archer Financial Services Inc. in Chicago, said in a telephone interview. "There just are not any major weather problems developing."
U.S. farmers planted 88 percent of the corn crop as of May 25, matching the five-year average pace, and soybean sowing was 59 percent complete, the USDA said May 27. Widespread rain in the next two weeks will boost soil moisture and crop development, according to T-Storm Weather LLC.
Arabica coffee headed for the biggest monthly drop since 2011 on speculation that global supplies will be enough to meet demand, even as a drought in the first quarter damaged plants in Brazil, the top grower. Stockpiles of unroasted beans in the U.S., the world's biggest consumer and importer, rose 7.6 percent in April from a year earlier, the New York-based Green Coffee Association said May 15.
"Speculative buying interest in commodities is waning," Sterling Smith, a futures specialist at Citigroup Inc. in Chicago, said in a telephone interview. "We're looking at a very large corn crop and potential record soybean supplies. Combine that with spectacular weather, and it creates pressure."