Research Investments
Bayer CropScience plans to consolidate and expand its U.S.-based research and development operations for biological crop protection products at a new site in West Sacramento, Calif. Based on an existing office and laboratory building on 10 acres, the company will have the capacity to employ 300 people. The company's vegetable seeds research will also be based at this location. Bayer CropScience will use the new site to expand and accelerate the devel­opment of products that will be marketed as part of integrated crop solutions through its global network of field sales and technical resources.

"Integrated crop solutions, with biologics and vegetable seeds as key components, will give growers worldwide new tools to manage the diverse demands of the food chain while maximizing the yield and quality of their crops," says Mike Miille, head of business management biologics for the company.
---
Gene Discovery Benefits Soybeans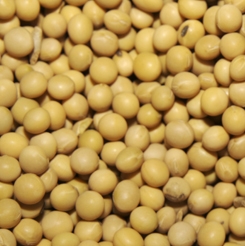 Purdue University researchers have identified two genes in the soybean genome that are highly resistant to a soilborne pathogen that causes Phytophthora root and stem rot, a disease that costs U.S. soybean growers more than $250 million annually in lost yield. The discovery, made by a team of scientists led by Jianxin Ma and Teresa Hughes, could lead to the development of soybean cultivars that are better able to withstand the pathogen Phytophthora sojae. Even in normal crop years, this pathogen is responsible for 8% to 15% crop loss nationwide. Naturally occurring Phytophthora sojae resistance exists in soybean germplasm. Most previous resistant genes, however, have lost their ability to fight off the pathogen. Together, the two newly identified genes appear stronger than most earlier genes and could remain viable for many more years, says Ma, a soybean geneticist in the Purdue department of agronomy. "If these two genes are effectively used in Indiana and other Midwest soybean crops, an annual net increase in soybean production would be anticipated," he says. The research was supported by checkoff funds from the Indiana Soybean Alliance.
---
Rootworms Are on the Fringe
To date, few performance problems have been attributed to the Bt trait, Cry3Bb1, in eastern Corn Belt states, including Indiana, Michigan, New York, Pennsylvania and Ohio. To the knowledge of university Extension entomologists, only a handful of resistance issues have been reported.
Eastern Corn Belt farmers should take proactive steps to manage Western corn rootworm risks.
---
While the situation in the Central Corn Belt is severe, entomologists in the Eastern Corn Belt believe that early identification and elimination of point sources by crop rotation is the best approach to slowing the development and movement of resistance in the fringe area.

Given the speed with which Cry3Bb1 resistance evolved and spread in the West, entomologists say it is common sense to take a strict, proactive approach in the Eastern Corn Belt, and rotate when a problem is first detected. Ultimately, the goal is to preserve the usefulness of Cry3Bb1 and other Bt rootworm traits for as long as possible.

Farms with continuous corn production, specifically fields planted to the same Bt protein year after year, are at most risk for developing resistant rootworm populations.  These fields should be scouted during the season. Contact your seed dealer and university Extension office immediately if you suspect a problem so that the location can be sampled, documented and tested when rootworms are still active.

In addition, for 2014, rotate suspect fields to soybeans or any other non-host crop, such as alfalfa, canola or snap beans. For the rotation to be effective, there must be early and complete control of volunteer corn the next year. If you must grow continuous corn, rotate modes of action, just as you would with herbicides. Alternatively, you could plant a conventional hybrid and use a soil insecticide.