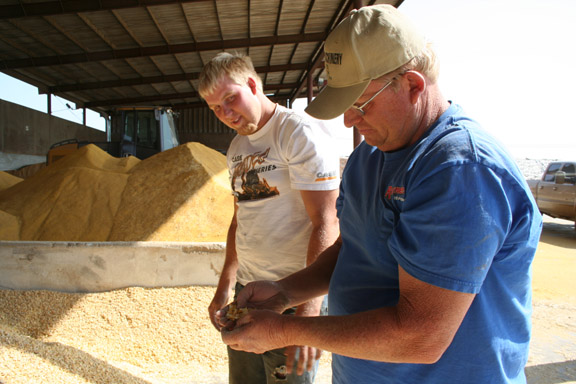 Changing dynamics for cheese and butter slow the export market, but lower feed costs help dairies.
Strong milk production and slowing export markets will pressure Class III dairy prices down to the $17 level by March 2015, but producers' margins are likely to keep them in positive territory for 2015, said dairy market economist Robert Cropp.
Speaking with Mark Stephenson, a fellow dairy economist at the University of Wisconsin-Madison, Cropp said he expects the milk price to drop nearly 30% -- or some $7 – from this month's record $24 level. Moderating costs for corn, soybean meal and hay, however, will benefit livestock producers with lower production costs.
Both agree that the market dynamics for butter and cheese are changing.  "Things are not as tight as they were," Cropp said. While butter prices had soared with climbing exports earlier this year, the market has slowed down considerably. "U.S. butter is twice the world price," he said. "Now we're starting to see [more] imports coming in," despite higher tariffs.
Still, the falling milk prices will make U.S. dairy products more competitive, said Cropp, who expects China to re-enter the market after slacking off this year. Moreover, Cropp does not believe the dairy market will see another crash similar to 2009's.
"We won't see the record exports we saw this year," he said, but noted that world demand will continue to grow at 2% a year.
Cropp also expects U.S. milk production to remain strong through 2015. This year's milk output is likely to rise 2% overall this year, with a strong surge of about 3.5% over the next two months, he said. Most of the increase is the result of more milk production per cow.
Looking ahead to the farm bill's new Margin Protection Program (MPP), Cropp and Stephenson are eagerly anticipating awaiting the sign-up decisions of U.S. dairy producers. The MPP sign-up period ends Nov. 28.
"We're looking at margins above the $8 mark," the maximum level that producers can insure in the MPP, Cropp said. That leaves many wondering if producers will see a need to sign up for the program.
The two economists offered their dairy outlooks in their monthly "Dairy markets and policy" podcast.