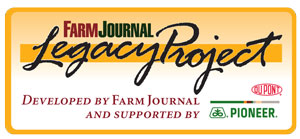 Put in the time and effort to prepare the next generation
You've worked hard to sustain and grow your farm. If you want to continue that momentum, you must identify and mentor a successor. 

"Farm business transition is a process, not an event," says Chris Bruynis, Ohio State University Extension educator for Ross County. "Developing a farm business manager who has excellent marketing, finance and 
human resource management skills takes effort and considerable time."

For the best chance at success, start early, even if it's decades before he or she will take over the farm. 

"Parents' interactions with their children influence the children's attitudes about the farm business," says Jeff McCutcheon, Ohio State University Extension educator for Morrow County. "Parents who don't talk about their work or are only tired and stressed at home should not expect their children to want to join the family business. Be positive, but realistic, about the profession you've chosen."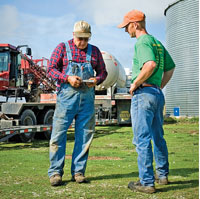 It's never too early to start grooming your farm successor.
When looking for a successor, focus on the necessary skills to run your operation. If a family member isn't an option, there are programs that match landowners and beginning farmers. 

"There are always way more beginning farmers than owners," says Dave Goeller, transition specialist with the North Central Risk Management Education Center at the University of Nebraska–Lincoln. Or, you can look among the people you know from farm organizations, church or other circles. 
Once you select a successor, your business relationship must evolve. "If a successor is only treated as an employee, then you will end up with an employee, not a manager," McCutcheon says. 

"It is hard to move from a parent-child role to a business partner role," Goeller adds, "but you can teach your children how to take the first steps." 

Make it a priority to discuss expectations with your successor. We tend to assume others know what will be expected," Goeller says. Discuss work hours, vacation days, salary and performance evaluations.