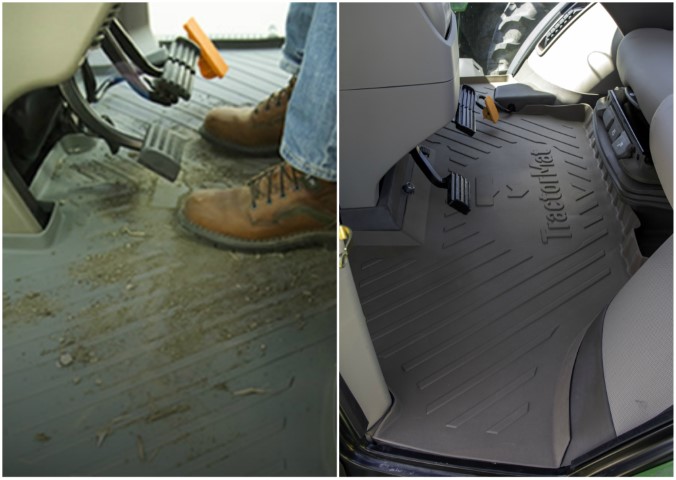 Find a need and fill it. That attitude lies at the heart of many an ag innovation. So when 20-year-old Thomas Kayton saw dirt and grime in the cabs of his family's farm equipment, he also saw an opportunity.
Friend and colleague Callin Ledall elaborates.
"Farm equipment gets just as dirty or dirtier than a pickup truck," he says.
The primary difference – many pickup trucks have custom-fit mats that make cleanup relatively a breeze. Kayton rolled up his sleeves, worked out some reverse 3-D engineering and started cranking out custom-fit mats for a variety of farm equipment.
With that, Kayton founded TractorMat, with Ledall stepping in as head of sales and marketing. Each tractor model is measured with a laser to determine its precise footprint. But the real trick was fine-tuning the proprietary recipe and thickness of each high-grade, durable plastic mat, according to Ledall.
"It has to be thick enough to be durable but thin enough to be flexible," he says. "You have to be able to take it out, pressure-wash it, let it dry off and put it back in."
To date, TractorMat has focused on new models of Case IH, John Deere and New Holland tractors. As the company gets more established, Ledall says it will likely work back into the more popular older tractor models.
TractorMat both sells direct to farmers and works with individual equipment dealerships for logoed cobranding opportunities. Visit www.tractormat.com for details.