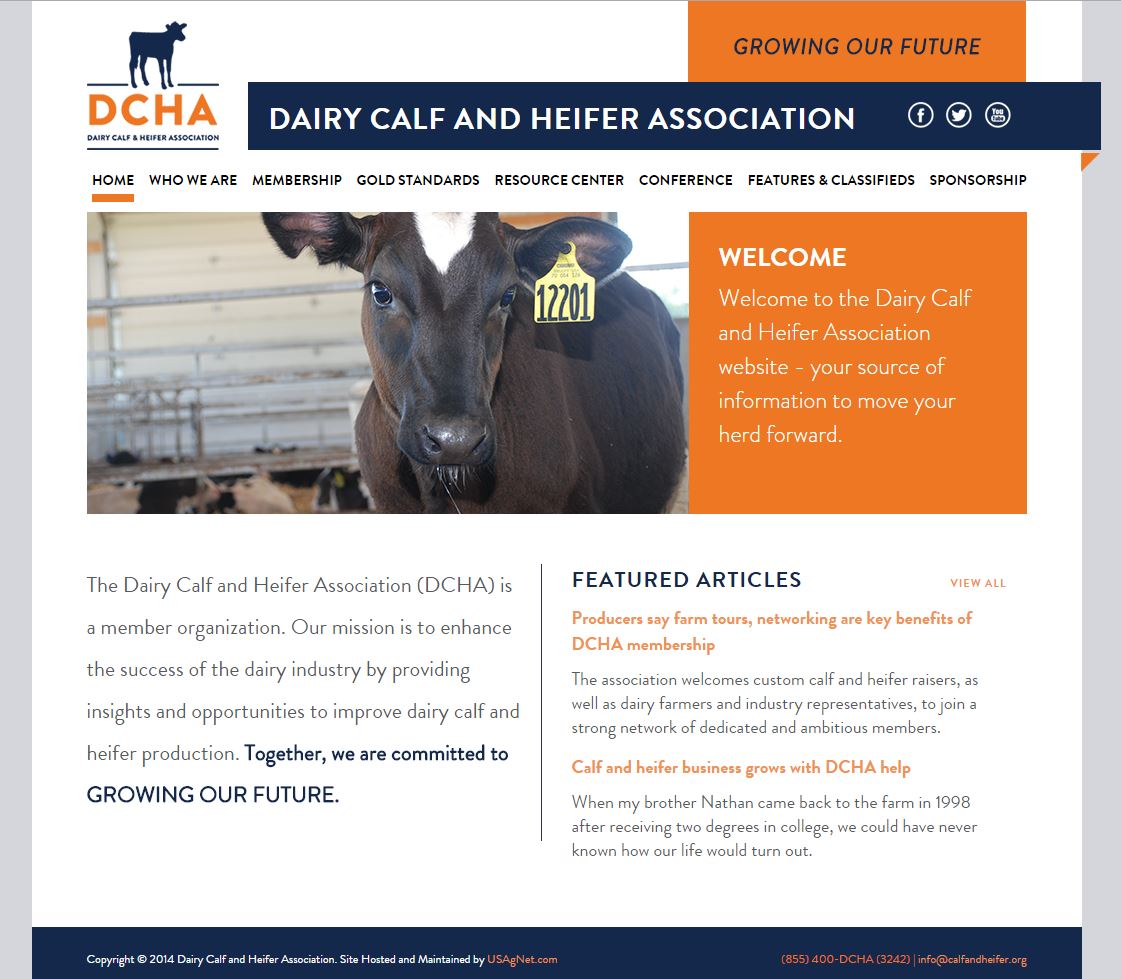 The association is excited to introduce a new website, www.calfandheifer.org. As part of the new design, enhanced features and member-only resources will increase opportunities and benefits available to association members.

"Our goal is to make www.calfandheifer.org the industry hub and portal for calf and heifer information," says Jack Banker, Dairy Calf and Heifer Association president and owner of Banker's Scenic-View Farms in Black Creek, Wis. "Whether you are a dairy farmer, custom calf and heifer raiser or you raise dairy-beef, this website will be your one-stop location for insights that are important to your business, including connecting with other members."

To achieve this goal, DCHA will be rolling out phases of the new website over the next year. Features introduced during the first phase include:

• Resource center 
The resource center will have industry news, management tips for all life stages of raising calves, business management insights, as well as the latest association happenings. In-depth educational resources will be available under the members' only section.

• Member features and classifieds
Association members have the opportunity to create profiles featuring their businesses and management practices. Additionally, members can also place classifieds on a short-term basis to market their services and openings for calves.

• Annual conference
The new website will serve as the primary information source for the DCHA conference including agenda and speaker updates as well as registration.

• Gold Standards (coming soon)
The Gold Standards are becoming the benchmarking standard for raising calves and heifers. Enhanced and more detailed information on these key performance indicators will soon be available.

• Member directory and search (coming soon)
Members of the association will soon have the ability to search for one another in the new members' only section of the website.

"The new website is one of the many tools that we will utilize to bring business and management insights to our members," says Banker.
Source: Dairy Calf and Heifer Association