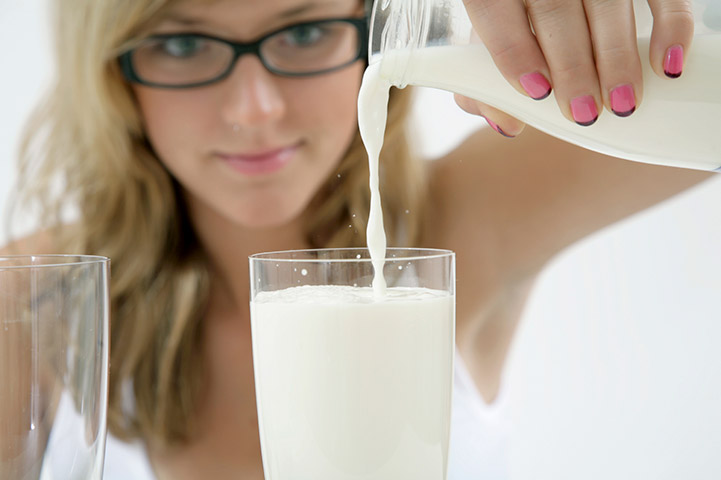 Dairy Management's Inc.'s announcement last week that it had inked partnerships worth $500 million to revitalize fluid milk sales is actually being led by dairy farmer cooperatives who have invested heavily in the venture. The dairy checkoff program is investing $30 million over several years to the partnerships.
"Dairy farmers have put a stake in the ground and they will lead this effort," says Barb O'Brien, DMI senior executive vice president. She notes that of the seven partners who will participate in the fluid milk initiative, five are dairy cooperatives: Dairy Farmers of America, Darigold, Maryland and Virginia Milk Producers, Select Milk and Southeast Milk.
These five co-ops have signed agreements to invest in fluid milk plants and infrastructure, with much of the new processing capacity dedicated to extended shelf life and shelf-stable fluid milk products. In addition, the projects are committed to product, packaging and marketing innovations, she says.
O'Brien spoke yesterday at Dairy Today's Elite Producer Business Conference here in Las Vegas, which attracted some 475 dairy farmers and industry personnel. She was part of a panel that included executives from McDonalds and Kemps that discussed partnerships between DMI and private firms to boost dairy sales.
Much of the hoopla over last week's announcement of $500 million in partnerships focused on Coca Cola's agreement to expand the sales and marketing of Select Milk's fairlife milk nationwide. While important, it is only one piece of the much larger effort to revitalize fluid milk sales both within the United States and internationally, she says.
O'Brien cautioned, however, that turning fluid sales around will not be easy or quick. She notes that fluid sales have dropped 3.5 billion lb. over the past five years, due to changing consumer behavior, outdated infrastructure to market milk, limited brand spending, and constrained margins of commodity-based fluid milk sales.
The good news is that dairy check-off/industry partnerships have already been proven to work. Dairy Management, Inc.'s partnership with Domino's, for example, has returned $7.70 for every $1 of checkoff investment.
Another example is the dairy checkoff's partnership with McDonald's. It has resulted in new products, from McCafe's Frappes to the creation of fat-free chocolate milk chugs. "The development of fat-free chocolate milk was a game changer," says Danielle Paris, McDonald's Director of Menu Innovation. It helped McDonald's crack the code on creating a chocolate milk that was not only lower in calories but was something kids would readily drink and want, she says.
And it likely could not have been done without the aid of dairy checkoff employees, who actually work at McDonald's test kitchen, she says. Paris also noted McDonald's is test marketing baked mozzarella sticks in New York as part of its "$1 Menu" offering. Here again, the products was developed with the help of dairy checkoff nutrition specialists working in McDonald's test kitchen. (By the way, sales thus far are going exceedingly well.)
The fluid milk partnerships that were announced last week will run from two to three years, and then be evaluated based on performance and follow-through.