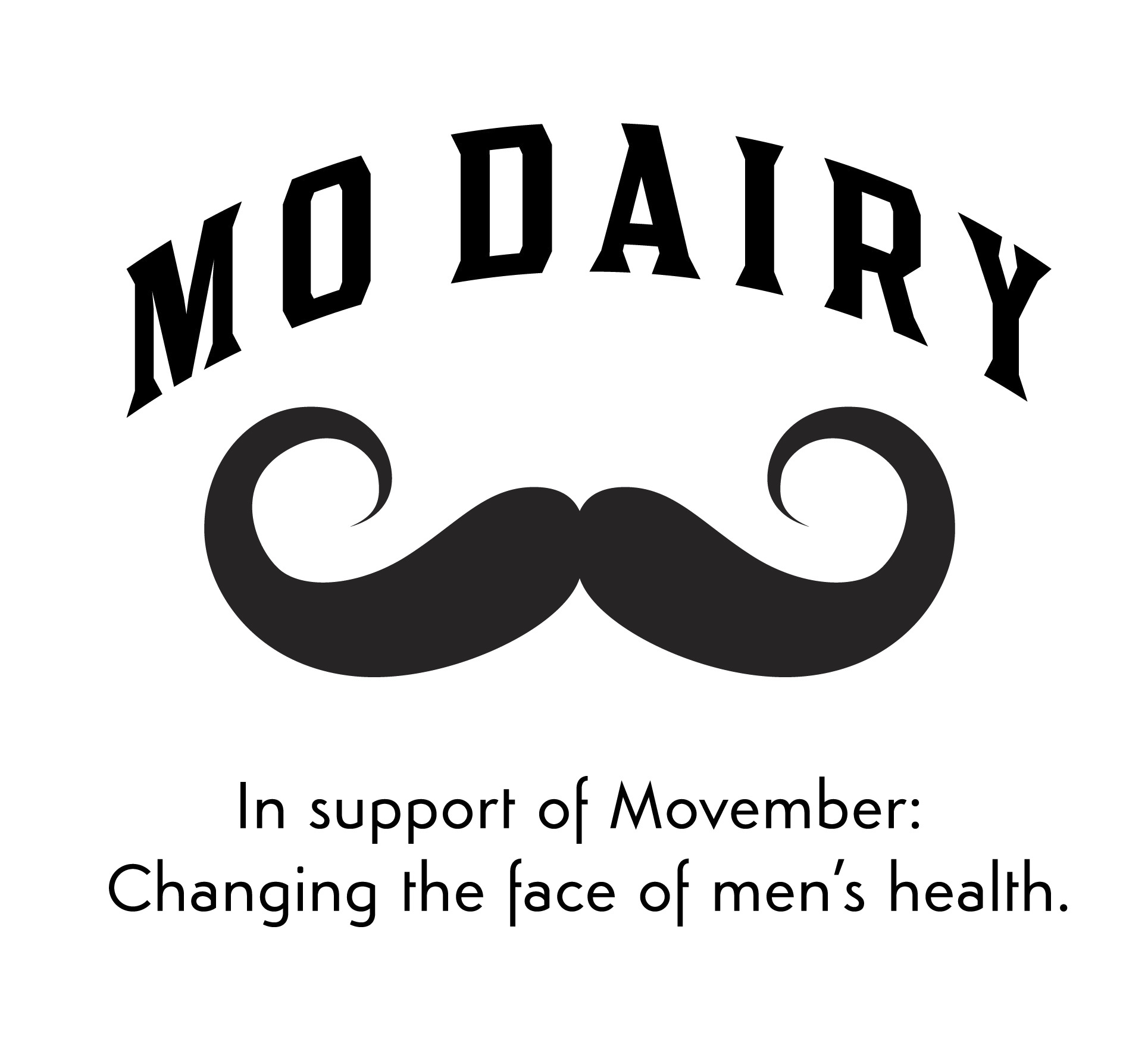 Nov. 1 marks the start of the MoDairy initiative's second year. MoDairy, in support of the Movember Foundation, committed to raising awareness for men's health issues, specifically prostate cancer, testicular cancer and male mental health, all through the power of the moustache.
Globally recognized as the leading global organization changing the face of men's health, growing a moustache in the month of November reminds us of the health challenges facing a high proportion of males – specifically prostate cancer. Statistically, one in seven men will be diagnosed with prostate cancer in their lifetime.
With the high potential of men being affected by prostate cancer, dairy farmers are also at risk. "Adding to the concern, dairy farmers have less awareness as to signs and symptoms, likely have less frequent medical examinations and simply are often more focused on the care of their cows and crops than they are of their own health," says Amy Throndsen, director of international sales for DCC Waterbeds and founding member of MoDairy.
A group dedicated to supporting Movember, MoDairy is a small coalition dedicated to help dairy producers become more aware of their health. 
"The goal of this growing coalition is to increase awareness of prostate cancer and build support throughout the dairy industry to help dairy farmers protect themselves with greater education, understanding and action to help keep their health in check," says Ed Peck, president of Filament Marketing and member of MoDairy.
Combining humor and health, MoDairy is driving change by growing moustaches, sharing key statistics and encouraging dairy producers to contact their doctors for health screenings.
Producers, companies, and industry partners can all help spread the word about MoDairy in the following ways:
         Throw a MoDairy party
         Start the conversation about men's health by growing a moustache! If you currently have facial hair, consider a clean shave on November 1st, and regrow a moustache.
         Spread the word through social media and post photos of your MoDairy party and moustache growing contests on the MoDairy Facebook page. Like us on Facebook to stay connected! www.facebook.com/MoDairy
         Join the MoDairy network and donate to the Movember USA campaign to fund prostate cancer research. For directions on how to join and donate, visit http://bit.ly/1u0tgba.
         Contact your doctor to schedule your annual health screening.
For more information on MoDairy, contact (608) 819-3628 and/or follow us at www.facebook.com/MoDairy.
MoDairy (www.facebook.com/MoDairy) is an initiative within the dairy industry that began in 2013 with the goal to bring awareness to men's health during the month of November. A subset of Movember USA, Movember Dairy was launched by a small-but-dedicated coalition within the dairy industry, focused on changing the face of men's health – one moustache at a time.