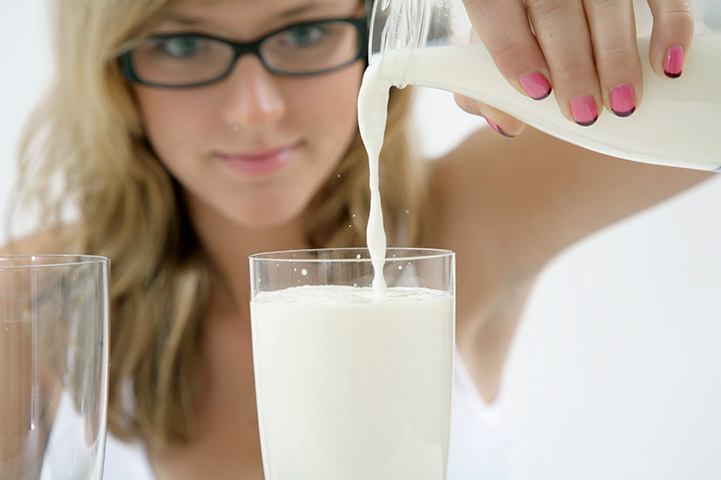 As feared, the Scientific Report of the 2015 Dietary Guidelines Advisory Committee, released this afternoon, recommends less animal-based foods for health and environmental reasons. The committee still recommends low-fat and non-fat dairy products. 
According to the report: "The major findings regarding sustainable diets were that a diet higher in plant-based foods, such as vegetables, fruits, whole grains, legumes, nuts, and seeds, and lower in calories and animal-based foods is more health promoting and is associated with less environmental impact than is the current U.S. diet."
You can be sure these environmental impact findings will be challenged by U.S. animal commodity groups.
The report even looked at what would happen to diets if dairy products were completely eliminated. Its findings, in part: "Considering that 3 cup equivalents from the Dairy Group is recommended for all individuals 9 and older, the amount of many potential alternatives to provide sufficient calcium would provide too many calories and/or be a large amount to consume daily. In addition, the question of bioavailability of the calcium in vegetable products has not been addressed and could pose a concern." 
Once the report is published in the Federal Register, the public will have 45 days to offer comments. The public will also have an opportunity to offer oral comments at a public meeting in Bethesda, Maryland, on March 24, 2015.
Following is the statement from Jim Mulhern, President & CEO of the National Milk Producers Federation, and Connie Tipton, President & CEO of the International Dairy Foods Association.
"We appreciate the commitment of the Dietary Guidelines Advisory Committee (DGAC) to help Americans build healthy eating patterns.
"The essential role of dairy foods, as part of dietary patterns that foster good health outcomes, is supported by the totality of the science — low-fat and fat-free milk and dairy products are a core component of the healthy dietary patterns identified by the Committee.
"The good news for people across the country is that milk, cheese, and yogurt not only taste great, but also are nutrient-rich, affordable, readily available, and versatile, making dairy foods realistic options to help people build healthier meal plans. Milk is the number one source of nine essential nutrients in the diets of America's children – including calcium, vitamin D, and potassium, three of the four nutrients the 2015 DGAC found to be under-consumed. Dairy foods' nutrient package can be hard to replace with other foods.
"We will provide science-based comments on the advisory report during the current public comment period and look forward to the release of the 2015 Dietary Guidelines for Americans policy document later this year."