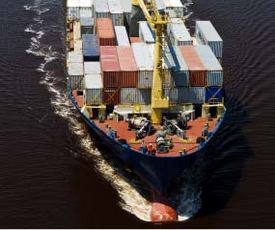 While not a certainty, global milk prices are likely to recover beginning in the third and fourth quarter of 2015, says Tim Hunt, global dairy strategist for Rabobank. Hunt spoke this afternoon at the 2015 Dairy Forum here in Boca Rotan, Fla.
"As dairy product prices come down globally, we'll squeeze out demand that we had shut down for the past two years," he says. "Anytime whole milk powder prices exceed $4,000/ton, we squeeze just about everybody from the market but China."
Supply shortages over the past two years and excessive demand from China sent dairy prices soaring in 2014. In some third world markets, such as Sri Lanka, the price of shelf-stable milk jumped 150% over the past few years.
But as prices decline, import demand from Latin America, the Middle East, North Africa and southeast Asia resumes, he says. The bad news is that the magnet of lower powder prices won't attract a lot of demand until the second half of 2015.
In 2015, Hunt expects Russian consumption will actually decrease some 3%. Europe will likely grow by 1.6%, China by 1%, and the U.S. just 0.3% Overall global demand will growth will be meager—0.6%.
"The current bleak market outlook is not the end of a bright dairy story," says Hunt. "We just face a period of darkness before the dawn."
Better prices, and resumption in global dairy growth, are likely on tap for 2016 and beyond. And the United States, with land, resources and dairy infrastructure, are uniquely positioned among all dairy exporting nations to take advantage of the rebounding economy.